.
101 Best Things to do in Nova Scotia
Nova Scotia is a small province home to only 1 million people however it boasts over 7,400kms of stunning coastline for you to explore. The province is abundant with the worlds best lobster and scallops. There are stunning views around every corner, unique characters and out of this world experiences. Where else in the world can you dine on the ocean floor then ride a tidal bore on the worlds highest tides? There are unlimited things to see and do in Nova Scotia no matter the time of year. Here is my list of 101 best things to do in Nova Scotia.
The Best Food Experiences in Nova Scotia
1. Try A Donair
The donair is Halifax's official food. Halifax is also the only city with an official food in all of Canada. Created in 1976 it is a twist on the popular European/Middle eastern doner and gyro. Made with beef and lots of delicious spices that are cooked on a spit then shaved and placed on a warm pita with donair sauce, tomatoes and onions. The donair sauce is it's own unique creation as well made of sweet and condensed milk, vinegar, sugar and garlic. Sounds weird but so delicious. There are many great places to get a donair in Nova Scotia with King of Donair being one of the best. However every local you talk to will have a different opinion. Also try donair pizza, donair subs, donair plates, donair eggrolls and more!
2. Have Lobster Dinner At The Shore Club
Open from May to October the Shore Club in Hubbards, Nova Scotia is said to be one of Canada's last great dance halls and is known for its lobster suppers. They claim to be original Nova Scotian Lobster Supper and they are served every Wednesday to Sunday from 4pm to 8pm. Lobster supper at the Shore Club includes an unlimited salad bar, unlimited mussels, potato salad, dessert, coffee or tea and of course lobster. Price varies depending on the size of lobster you prefer. Steak, Chicken and vegetarian options and a kids menu are also available. Reservations in advance are recommended.
3. Patio Hop In Halifax
From May to October many of Halifax's pubs and restaurants have outdoor patios set up on the sidewalks. There is nothing like enjoying a delicious local craft beer and some nachos outside on a sunny patio while people watching. You can find patios everywhere from down on the waterfront to throughout the downtown core and even in more quieter neighborhoods. Enjoy a Saturday or Sunday afternoon with friends and hop around to a few patios for a great afternoon adventures in the city.
4. Eat A Lobster Roll At Captain Kat's
Captain Kat's Lobster Shack is a seafood restaurant located in Barrington, Nova Scotia which is the lobster capital of Canada. If you are driving around the southern tip of Nova Scotia they are definitely a must stop. The restaurant is fully decorated in all things lobster, fishing and nautical. They serve delicious fish and chips, fish cakes, burgers, clams and chips and more. However you must try their award winning lobster roll. They also have a live lobster tank with some of the most unique lobsters you will ever see, like a 1 in a million blue lobster.
5. Lobster Dinner At Baddeck Lobster Suppers
If you find yourself driving around Cape Breton's Cabot Trail you will eventually find yourself in Baddeck. Baddeck is a popular tourist village and center in the province. Like many other places in Nova Scotia it is also a fishing village popular for delicious lobster. The best place in Baddeck to get a lobster dinner is at the Baddeck Lobster Suppers. For $50 you can get fresh local lobster with unlimited mussels and chowder plus a dessert and tea or coffee. Unlimited mussels and chowder! Or you can get them for a bit cheaper without the unlimited option depending on how hungry you are. Not a lobster fan? Other options include fire planked salmon, Snow Crab or a grilled strip loin steak.
Baddeck Lobster Suppers are open each year from June to mid-October.
6. Grab A Bite To Eat At The Salt Yard
Open on the Halifax waterfront in the summer months the Salt Yard is Halifax's outdoor food court. At the Salt Yard you will find everything to eat from pizza to poutine, lobster rolls, Beaver Tails, donuts, ice cream, fish and chips, pretzels and more. Grab a table amongst the food stalls or enjoy a bite on the go as you explore the waterfront. Nearby you will also find some great shops and tour operators. If you are looking for a drink the Stubborn Goat Beer Garden is just steps away.
image credit BoBoAndChiChi
7. Order the Garlic Fingers
Garlic fingers are a unique Atlantic Canadian creation and are very delicious. They are made of pizza dough covered in garlic butter, parsley and cheese (and sometimes bacon bits) and are cut into strips instead of slices. Most commonly they are served with donair sauce to dip them in but marinara is also a good option. You can find garlic fingers at almost every pizza shop in Nova Scotia and some restaurants as well.
8. Devour Digby Scallops
Digby, Nova Scotia is home to the best scallops in the world. Fished from the Bay of Fundy they are briny and delicious. Digby scallops can be eaten many ways from raw, to pan seared, on top of pasta, deep fried, in a chowder and more. You can even find scallop burgers made with Digby scallops. These famous Nova Scotian scallops can be found all over the province and all over the world.
9. Take A Lick Of Cow's Ice Cream
Cow's Ice Cream is a popular Prince Edward Island ice cream chain and they have a few delicious locations in Halifax. Open in the summer months along the waterfront boardwalk you know you are close when you can smell freshly made waffle cones wafting through the air. They serve dozens of delicious and unique flavours of ice cream that you are sure to love. Also check out their gift shop for hilarious Cow-Meme shirts, souvenirs and other treats like chocolate covered potato chips and the famous strawberry cordial from Anne of Green Gables.
10. Taste The Nova Scotia Chowder Trail
Nova Scotians love chowder and it can be found everywhere. There are so many places serving chowder that there is now the Nova Scotia Chowder Trail. Visit NovaScotiaChowderTrail.com to find a chowder trail stop near you, enjoy some chowder, grab a yellow Chowder Trail passport, and get a stamp. Get 3 stamps or more and be entered to win some delicious chowder prizes. From Corn Chowder to Seafood chowder filled to the brim with lobster, scallops, haddock and more. There is nothing like a delicious homemade chowder on a rainy day.
11. Visit A Maple Syrup Sugar Shack
Sugar Moon Farm is a maple syrup lovers dream. Open year round they are the best place to visit for maple adventures in the surgar woods of Nova Scotia. Visit to learn everything there is to know about maple syrup. From February to April it is sugar season and if you are lucky you will get to visit when the sap is running and they are making the maple syrup fresh in the sugar shack. The best part however is getting to eat it too along with the most delicious pancakes in their restaurant. Sugar Moon Farm also has a small gift shop where you can buy all of the maple syrup to take home.
12. Have Afternoon Tea At The Tartan Tea House
Every day is a good day for afternoon tea. The Tartan Tea House on the Bedford highway is the only place in all of Nova Scotia serving a proper afternoon tea. Stop in for a delightful scone and tea or go full out for a full afternoon tea with scones, tiny sandwiches, savouries and desserts. They have an extensive list of teas available selected by a tea sommelier and are very knowledgable about all things tea. Be sure to book in advance on the weekends and holidays.
13. Eat Chocolates From Peace By Chocolate
Peace by Chocolates is a chocolate company in Antigonish, Nova Scotia started by the Hadhad family who immigrated to Canada from Syria. Their father had owned a successful chocolate company in Damascus that was bombed forcing them to flee Syria. Once they finally arrived in Canada their father began making chocolates again and with help from the community was able to start a business out of a small shed next to their home. Their chocolate business Peace by Chocolate became more and more successful and was even promoted by Canadian Prime Minister Justin Trudeau. They now have a large chocolate factory and ship their chocolates across Canada and the US. You can still visit the shed next to their home today in Antigonish to buy chocolates or you can find them in Sobey's grocery stores all over the province.
14. Eat At The LaHave Bakery
The LaHave Bakery is a popular spot to grab lunch or a snack while driving around the south shore of Nova Scotia. Open year round they are located in a historic building along the LaHave River. Stop in for a breakfast bagel, sandwich or enjoy a cup of tea. You can also grab a loaf of bread, tasty dessert or homemade pizza to go.
The bakery is also located next to the LaHave cable ferry which has been crossing the river since 1832. The ferry costs $7 per car and takes about 5 minutes to cross. It can save you a good amount of time on your journey and is a unique mode of transportation.
15. Try A Fortune Doughnut
Fortune Doughnuts is one of the best doughnut shops in Halifax. They often sell out so the earlier you get there the better. Each day they make a few flavours of their signature doughnuts as well as a few fancy, crazy, unique doughnuts. From cotton candy doughnuts to Harry Potter inspired doughnuts, doughnuts with fortune cookies on them and even some with dunkaroos. You can also get your common apple fritter, sprinkle monsters, skor doughnuts and more. They are the same owners as the popular local candy shop Freak Lunchbox so they have endless sugar filled creations. They also have a selection of vegan doughnuts daily.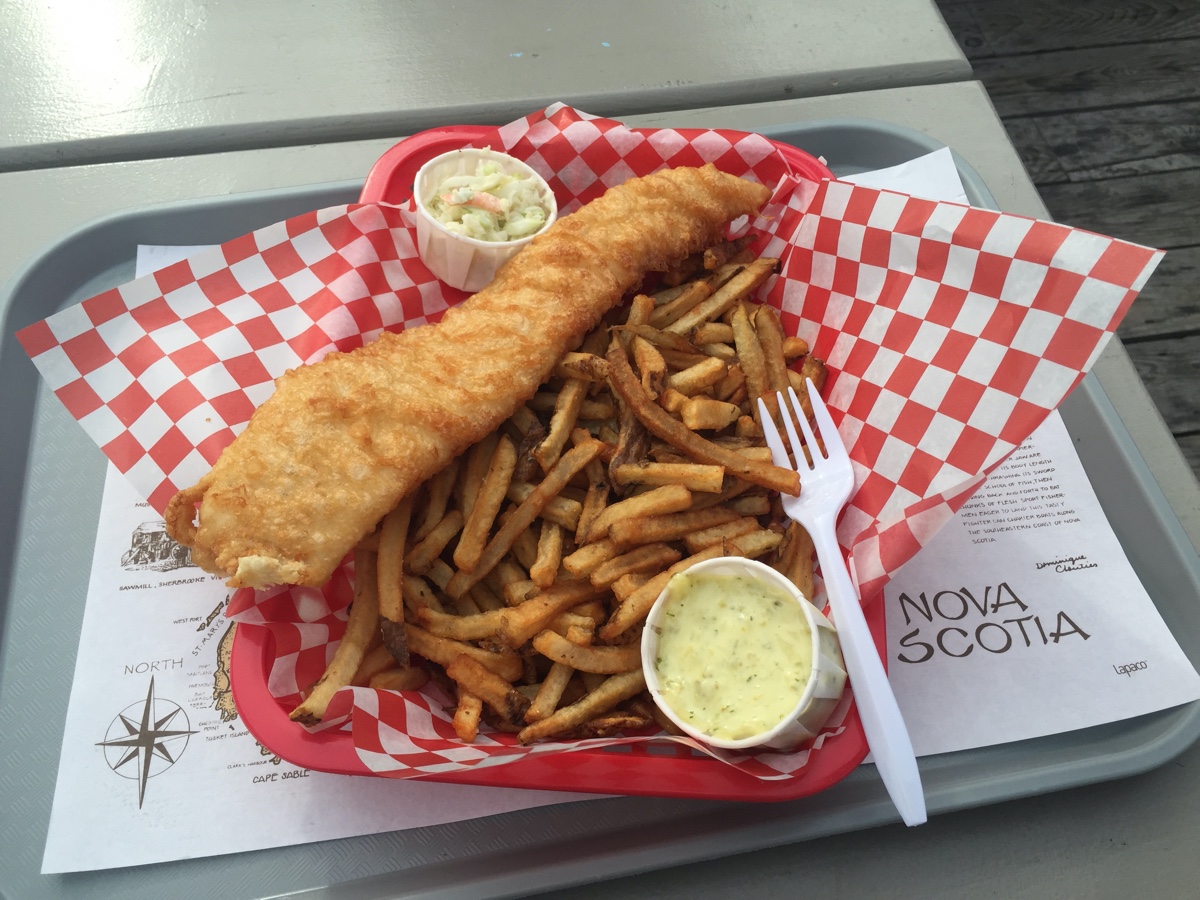 16. Dine On The Best Fish And Chips
Another on of the best things to do in Nova Scotia is to eat fish and chips. Nova Scotians LOVE fish and chips and with so much delicious seafood at our finger tips you can find them almost everywhere. The majority of fish and chips you will find are made with haddock and are beer battered, although you will find some variations. They are typically served with a side of coleslaw and tartar sauce. Shelia's Fish and Chips wagon in Hubbards (open in the summer months) and the Fo'c'sle Tavern in Chester have some of the best fish and chips on the South Shore.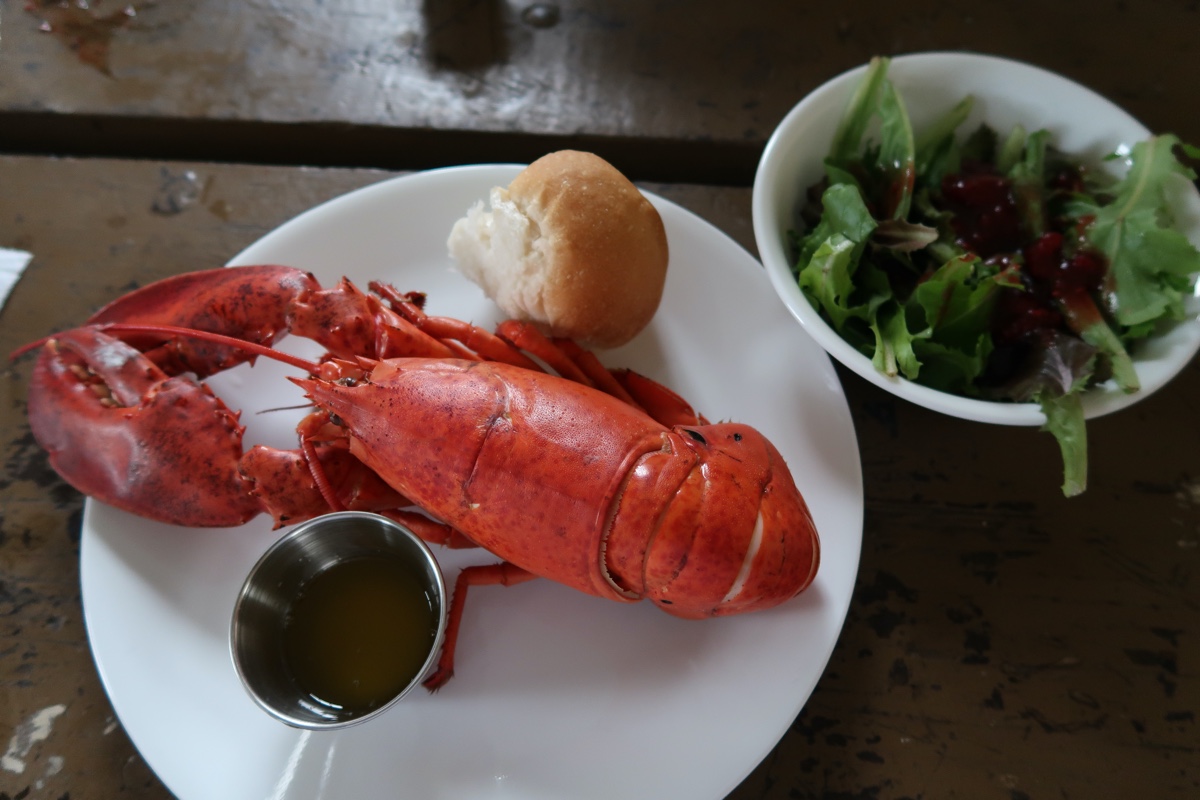 17. Enjoy A Lobster Boil With Parks Canada
Whether you are a lobster pro or you are trying it for the first time be sure to take part in the lobster boil experience with Parks Canada on the Cabot Trail. The lobster boil takes place on a beach inside of the Cape Breton Highlands National Park just outside of Cheticamp. Incase of rain they have an indoor location available. The experience includes an education on lobster and how to best cook it. Then you enjoy a delicious lobster feast with a salad, a fresh baked roll, tea and cookies. The Parks Canada guides are extremely knowledgeable on all things lobster and Cape Breton. If you are lucky they might also entertain you with a little bit of fiddle music.
The lobster boil experience is offered twice a week from June to September and costs $58.70 per person.
18. Learn About Fair Trade Coffee At The Just Us! Coffee Museum
Just Us! Coffee is the first fair trade coffee roaster in Nova Scotia opening in 1995. Located in Hortonville, Nova Scotia the Just Us! Coffee Roastery and Museum is a must visit for the coffee lover. Visit to enjoy a light, medium or dark roast and grab a sandwich or dessert. Then enjoy the small interactive museum to learn about fair trade and why it is so important as well as the history of coffee, chocolate, tea and more.
19. Go In Search Of The Best Oatcakes
The oatcake came to Nova Scotia with Scottish settlers in the 1700s. For them it was a savoury treat without sugar eaten more like a cracker. Over time in Nova Scotia the recipe evolved and sugar was added making them the sweet cookie they are today. Oatcakes can come in various sizes, they can be thick and circular or thin, crunchy and a rectangle. They might also be chocolate dipped or made into a cookie sandwich with peanut butter in the middle. There are various ways oatcakes can be made, but the best part is trying them all. Eat them plain or add some butter, jam or even cheese. You will find oatcakes all around the province at almost every cafe, however they tend to be the most abundant in Cape Breton.
The Best Drink Experiences in Nova Scotia
20. Take a Grape Escape Wine Tour
Grape Escape Nova Scotia Wine Tours take you on a wine tour to Nova Scotia's very best vineyards and wineries. There are various tours available offering different things from wine pairings with lunch to wine tastings and even a Good Cheer Trail tour featuring local wines, beers, ciders and spirits. Enjoy and learn about some of Nova Scotia's very best wines from Tidal Bay to Nova 7, Baco Noir and more. Tours are offered year round with pick up locations in Halifax and surrounding areas. If you are staying in the Wolfville area near the vineyards they can pick you up there as well.
Book a wine tour now right here.
21. Taste Test Craft Spirits At Ironworks Distilling
Ironworks distilling is located in the stunning UNESCO town of Lunenburg on the South Shore of Nova Scotia. They are a micro-distillery producing some of the best craft spirits in the province. Visit to learn about and taste test their delicious locally sourced vodka, rum, gins and more. They also have a limited edition rum called Around The World Rum. Rum that has traveled 30,000 nautical miles around the world in bourbon barrels in the hold of the sailing ship the Picton Castle. You can also book a distillery tour or in the summer months learn how to be a rum runner!
22. Visit the Saltbox Brewing Company
Located in Mahone Bay, the Saltbox Brewing Company is one of the best craft beer brewers in all of Nova Scotia. They serve plenty of tasty beers with unique names on rotating taps throughout the year. Favorites include Nun on the Run Cream Ale, Holy Mackerel! Pale Ale, Blue Nose 1850 Lager and a seasonal favorite Crustacean Elation Pale Ale made with lobster. Visit to enjoy a drink or flight of beer and cider. Cans and growlers are available to take home. The Saltbox Brewing Company has seating indoors and a great outdoor patio. In the summer months they also often have a food truck outside serving delicious eats.
23. Drink The Night Away In Halifax
Halifax is said to have the most bars and pubs per capita in North America. Part of the reason for this people say is because there are so many University and Colleges in and nearby to the city. No matter the day of the week there is always a bar open late in Halifax for you to party the night away. Most bars are open until 2am and a few of them with cabaret licenses are open until 4 or 4:30am.
24. Rum Tasting At Halifax Distilling Co.
Nova Scotians are big fans of rum and in particular drinking rum and cokes. Yes, just like Julian from the Trailer Park Boys. Located in downtown Halifax, Halifax Distilling Co. makes five different kinds of craft locally distilled rum for your tasting pleasure. They sell Gold, White, Spiced, and Black rums as well as a rum cream. Stop by to pick up a bottle or two, enjoy a rum tasting and take a tour of their production facility.
25. Enjoy Craft Beer And Cider In Downtown Dartmouth
Downtown Dartmouth is a great place to spend your afternoon and enjoy a little pub crawl. Take the ferry over from Halifax and make your first stop the new beer garden at the Wooden Monkey restaurant at the ferry terminal. Next stop head across the street to New Scotland Brewing for some great craft beers, cider and mead. Portland street around the corner should be your next stop. Located right next to each other is the Brightwood Brewery and Lake City Cider House for more delicious craft beers and ciders. Lake City also has a great little outdoor patio perfect in the summer months. Finish your Dartmouth Pub Crawl at Battery Park Beer Bar and Eatery on Ochterloney that has a cute hidden outdoor garden patio in the back.
26. Hang Out At The Stubborn Goat Beer Garden
Hands down one of the best places to grab a drink in Halifax right now is the Stubborn Goat Beer Garden on the waterfront. The beer garden is located in front of Summit Place on Lower Water street just next to the Salt Yard. Recently renovated the beer garden has communal picnic tables so you can pretty much always squeeze in and find a seat somewhere. There are also private tables, areas to stand and two upstairs areas to sit and enjoy some food. The whole beer garden is outside and has great views of the harbour. They also feature DJs and live music. All drinks served are local and most of the food is as well.
The beer garden is open May to October.
27. Tour The Alexander Keith's Brewery
Alexander Keith began brewing his famous India Pale Ale in Halifax in 1826 and it is still brewed in the city to this day. Take a tour of the brewery and learn about it's history as well as all of their new craft beers. The tour finishes up with some delicious samples as well the opportunity to take part in a ceilidh song and dance. At the brewery you can buy beer to go and various Alexander Keith's branded souvenirs. I also recommend grabbing a bite to eat or trying a flight of Keiths at the attached Red Stag Tavern.
28. Drink Delicious Local Apple Cider
There are at least 40 different apple varieties grown in Nova Scotia so you can imagine the types of cider are endless. Most craft beer brewers also offer a cider or two, but there are many craft cideries as well. In the Annapolis Valley check out the Annapolis Cider Company in Wolfville. They have a great store front and tasting room. Grab a glass or flight of ciders with tasty corn nuts. Also nearby in Kentville you will find Maritime Express Cider Company in the old railway hotel. They have at least 10 rotating varieties of cider on their menu daily.
If you are in Halifax check out the Chain Yard Urban Cidery. Not only do they have great ciders but a great food menu as well. This year they also made a community cider with apples and crab apples from private apple trees in the community.
29. Tour the Good Cheer Trail
There are many great places to enjoy a drink in Nova Scotia but how do you keep track of them all? With the Good Cheer Trail Passport! Visit their site GoodCheerTrail.com and search for a trail stop near you. Stop in for a drink and pick up a blue Good Cheer Trail Passport. Then at every stop you visit in the passport get a stamp. Collect 10 stamps to be entered to win a prize and collect 15 stamps to get a free T-shirt. There are over 80 wineries, breweries, cideries and distilleries all over Nova Scotia to visit!
The Best Museums To Visit In Nova Scotia
30. Explore Citadel Hill
Citadel Hill is a National Historic site that sits in the middle of downtown Halifax overlooking the harbour. Multiple forts were built on this location since the city was founded in 1749 with the final one being completed in 1856 that still stands today. Guests can visit daily to learn about the history of the city and the 78th Highland Regiment which once protected the fort. From Spring to Fall the Citadel features re-enactors of the 78th Highland Regiment in their daily life at the fort. The Citadel was built to protect the city but was never attacked. One of the most popular things to see at there is the firing of the noon day gun which occurs everyday of the year except Christmas. Guided and self-guided tours of the fort are also available.
31. Visit the Maritime Museum of the Atlantic
The Maritime Museum of the Atlantic is located on the Halifax waterfront and is home to the world's best collection of wooden artifacts from the Titanic. Learn about Halifax's role in the aftermath of the Titanic disaster, hear stories from the Halifax Explosion, and learn about our naval history and more. Explore the big harbour with Theodore Tugboat and Friends with the original sets from the children's TV show and learn about the local marine life too.
32. Step Back In Time At Fortress Louisbourg
Located on the east coast of Cape Breton, Fortress Louisbourg is a must visit if you are going to the island. Operated by Parks Canada as a living museum the first settlement by the French was made here in 1713. The fort went through two major sieges passing hands between New England, the British and the French with the British gaining control last in 1768. Fortress Louisbourg became a National Historic Site in 1920 and the town and fortress were partly reconstructed starting in the 1960s.
Today guests can visit on a guided or self guided tour. On top of the entrance fee there are also other activities available like a Fortress Rum class learning about the rum aged in the fort today and the part rum played in the fort's history. You can also pay to fire a canon or musket and even have your friend arrested and made a prisoner for the day.
33. Go to the Alexander Graham Bell National Historic Site Museum
From 1885 until his death Alexander Graham Bell lived off and on in Baddeck, Nova Scotia and it is where he is now buried. Known for inventing the telephone he also had many more inventions including the hydrofoil and metal detector. Visit the Alexander Graham Bell National Historic Museum site to learn all about his life, inventions, experiments, scientific research and more.
34. Visit The Fisheries Museum Of The Atlantic in Lunenburg
One of the iconic red buildings on the waterfront of the UNESCO town of Lunenburg is the Fisheries Museum of the Atlantic. The museum is jammed packed with history about Lunenburg and the fishing industry in Nova Scotia. It is also hands on where you can pet a live lobster and go onboard a fishing trawler and a schooner. Their newest exhibit highlights Atlantic Canada's first fishermen, the Mi'kmaq. Take a self guided or guided tour of the museum which is great for the whole family.
The museum is open from May to October.
35. Learn Canada's History at the Canadian Museum of Immigration at Pier 21
The Canadian Museum of Immigration at Pier 21 is described as Canada's version of Ellis Island in New York. Now a National Historic Site over 1 million immigrants entered into Halifax via Pier 21 from 1928 to 1971. Visit to experience what it was like for people traveling to and immigrating to Canada. See what they brought with them, the food that was available, learn their stories and where they went after arriving. You can also do research and look into if you have any family connections to Halifax. There are guided tours offered or you can take your time and explore on your own. It is definitely worth a visit for an afternoon and ideal on a rainy day.
Book your tickets in advance here.

36. Visit the Eskasoni Cultural Journeys
Located on Goat Island, Cape Breton, Eskasoni Culture Journeys is a great place to visit to learn about the music, food and folklore of Mi'kmaq who first lived in Nova Scotia. Walk the 2.4km trail around the island learning about authentic Mi'kmaq culture at various stops along the way. Mi'kmaq cultural interpreters will walk with you around the island answering your questions, showing and teaching you unique experiences of the Mi'Kmaq life. Participate in a smudging ceremony, learn how to make luskinikn bread, learn about traditional medicine and more.
Tours are offered May to October. Book your tour in advance online at EskasoniCulturalJourneys.ca .
37. Go To The Anne Murray Centre
Famous Canadian musician Anne Murray was born in Springhill, Nova Scotia. She is a winner of many awards in her 40 year history of performing including 4 Grammys, 24 Junos, 3 AMAs, 3 CMAs and more. She is a Canadian icon and you can learn more about her and her music at the Anne Murray Centre in Springhill, Nova Scotia. The centre has a collection of Anne Murray memorabilia from her life and focuses on the importance of music in Nova Scotia and Canada. If you aren't familiar with her music search and listen to her song Snowbird.
38. Learn About Cape Breton's History At The Gaelic College
In the 17 and 1800's many Scottish people immigrated to Nova Scotia and settled in the areas of Pictou and Cape Breton. With them they brought their love of pipping and fiddle music and passion for storytelling and singing in Gaelic. Their ancestors still live on in Nova Scotia and it is now home to the largest Scottish-Gaelic speaking community outside of Scotland. Visit the Gaelic College to learn everything from kilt making to highland dancing, and even learn how to speak some Gaelic. The Gaelic Collage is located in Englishtown, Cape Breton along the Cabot Trail.
39. Explore The Art Gallery of Nova Scotia
The Art Gallery of Nova Scotia (AGNS) has over 18,000 pieces of art in its permanent collection and is the largest art museum in Atlantic Canada. The gallery features works by artists with strong ties to Nova Scotia and Canada as well as featuring complimentary international artists.
The most popular exhibit in the AGNS is the works by Nova Scotian artist Maud Lewis. There are over 55 pieces of her work in their collection including some famous cat paintings. The gallery is also home to her actual house that was a small shack she shared with her husband. The house itself is a work of art as Maud painted it's walls with her art while she lived in it as well.
40. Go Back In Time At Cape Breton's Highland Village Museum
The Highland Village Museum in Cape Breton is an active living history museum featuring the Nova Scotian Gaelic language and culture. There are 11 historic buildings on site featuring various aspects of the Gaelic way of life. Learn about everything from wool dying to baking and blacksmithing. You can also visit the adorable long haired Highland Cattle also known as hairy coo's.
Guided tours are available and there are also living history programs where you can dress up in period costume. The best time to visit is June to October when the museum is in full animation.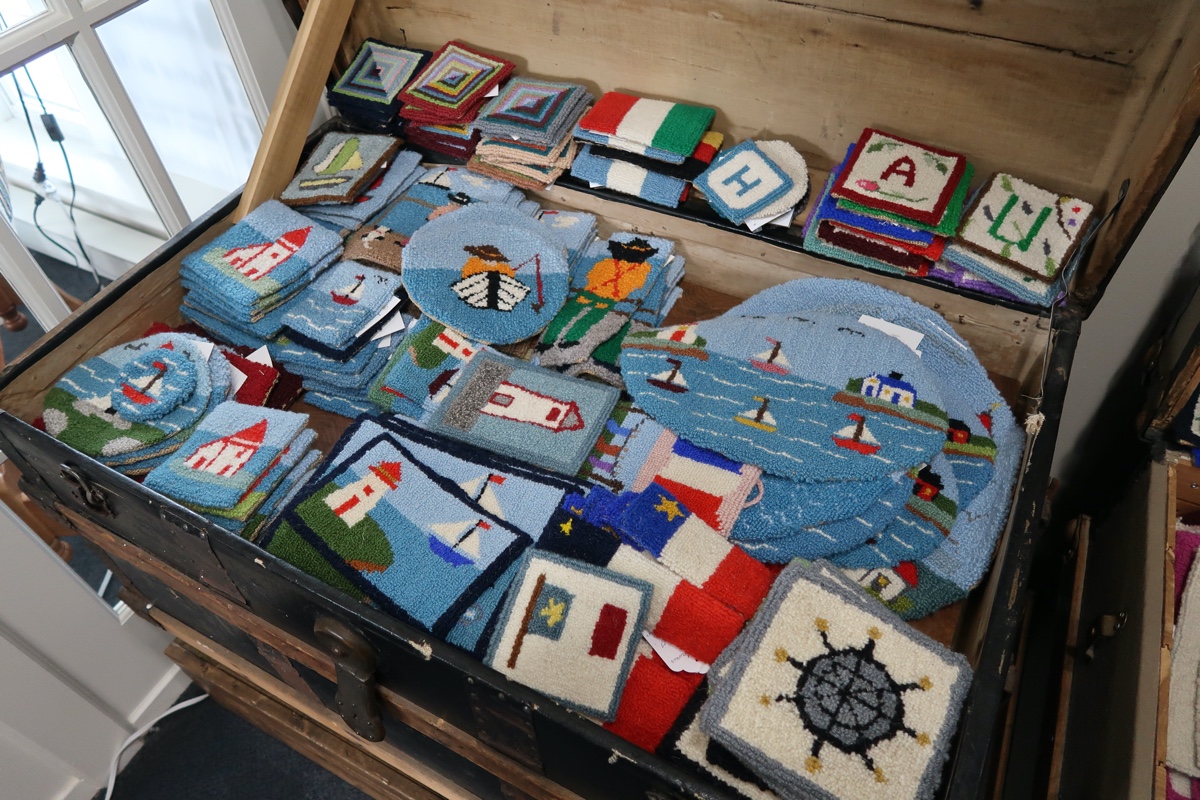 41. Learn About Acadian Culture At Les Trois Pignons
Located in Cheticamp, Cape Breton along the Cabot Trail, Les Trois Pignons is a visitor information center for the area, a gift shop and a museum for Acadian culture. The museum features antiques from the lives of the original Acadian settlers to the area as well as locally made crafts. It also features an extensive collection of hooked rugs by artist Elizabeth LeFort. Many of her works included life like hooked rug portraits of everyone from famous celebrities to politicians and even da Vinci's Last Supper.
Les Trois Pignons is open May to October.
42. Experience The Past At Sherbrooke Village
Sherbrooke Village is the largest museum in Nova Scotia. Visit to explore what life was like in this booming prosperous gold rush town over 150 years ago. Stroll through the town made up of 25 heritage buildings and interact with interpreters in period costume who will show you the way life use to be. Learn about metal works at the Blacksmiths, see how the weavers made rugs, enjoy a Victorian tea and even dress up in period costume too. Sherbrooke Village is very family friendly and great for all ages.
Sherbrooke Village is open from May to October.
Unique Accommodations In Nova Scotia
43. Stay In A Lighthouse Keepers House
Located about 5km from Advocate Harbour, Nova Scotia is the Cape D'or Lighthouse. The lighthouse sits on a cliff at the edge of the Bay of Fundy where the highest tides in the world rush in and out twice a day. Behind the lighthouse is the Lightkeepers Kitchen and Guest House. The Lightkeepers house has 4 basic rooms that can sleep up to 9 people. Each room has it's own bathroom but all share a common area. The Lightkeepers kitchen serves breakfast, lunch and dinner for guests and reservations can be made even if you aren't staying the night. The best part is being there for sunset and sunrise and watching the tides roll in and out.
Note: They only accept cash and it is a bit of walk from the parking lot to the house. Learn more HERE.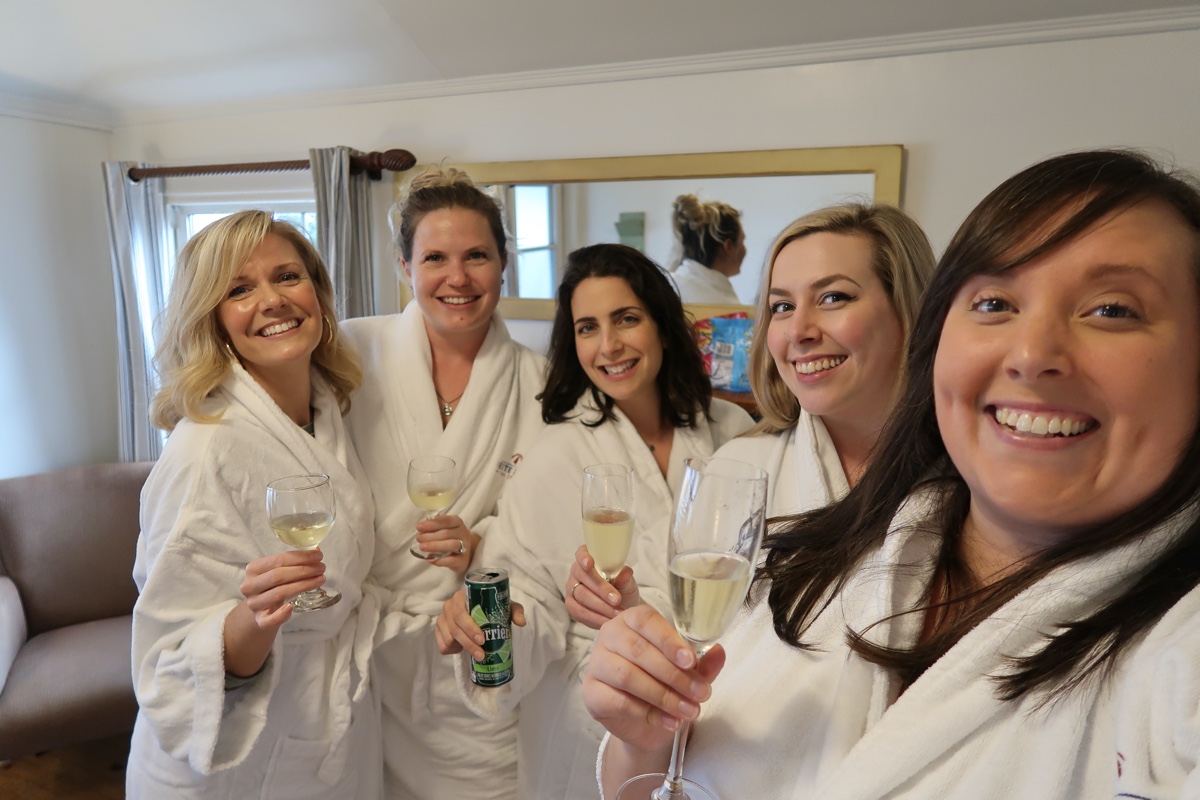 44. Spend a few days at the White Point Beach Resort
The White Point Beach Resort is one of the best oceanfront resorts in Nova Scotia. It is the perfect destination for couples, a girls getaway with friends, or a trip with family. Stay in a cute cabin along the ocean front, feed wild bunnies, learn to surf, go for a kayak or hike, enjoy lobster s'mores and so much more. Visit Elliot's Dining room for all of your meals a la carte or buffet or grab some snacks in the Founder's Lounge while enjoying live music entrainment.
On site they also have an indoor pool and hot tub as well as an outdoor pool in the summer. There are outdoor games like washer toss, a play area for kids and board games available. They also have a great gift shop filled with lots of locally made art and crafts from around the province.
Book your stay at the White Point Beach Resort HERE.
45. Spend a few nights Camping at Kejimkujik
Nova Scotia has so many great places to go camping around the whole province and a favorite of many is Kejimkujik National Park and National Historic Site. Keji (as it's known) is also a great destination for hiking and canoeing as well as star gazing. The park is the province's only dark sky preserve. It is also a great location to learn about the local Mi'kmaq culture.
Bring your own tents or book a yurt or cabin far in advance for your stay. The park is open November to April for day use activities like hiking and May to October for camping.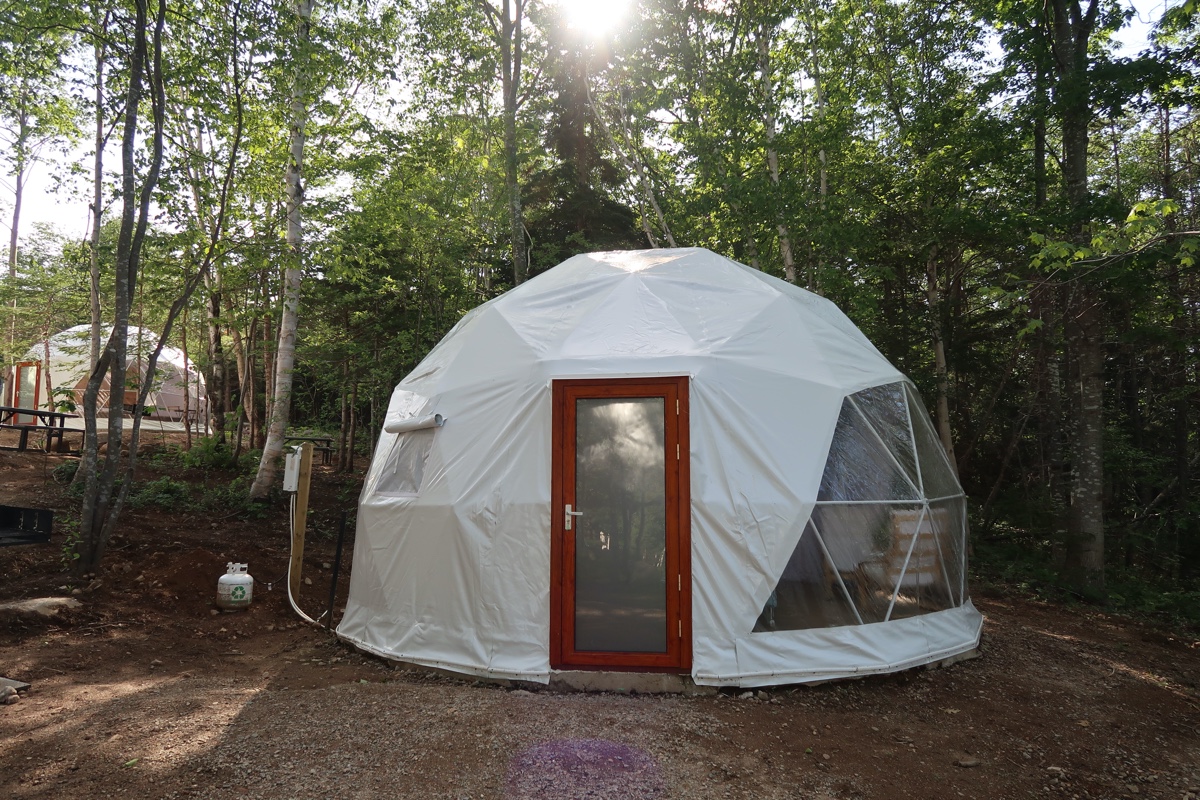 46. Stay In A Geodesic Dome In Cape Breton
Geodesic domes as accommodations are a new and fun trend and if you are driving the cabot trail you must check out the Blue Bayou Resort. On property there are 17 geodesic domes with six more coming in 2020. Each dome has one King bed or two Queen beds, electricity, hot water, bedding and a bathroom with shower. Outside each dome also has a fire pit and charcoal BBQ.
Staying in a geodesic dome is a true glamping experience and a great way to go camping in style. The resort also offer kayaks for rent as the property is located ocean side on South Harbour. This is a great place to spend a night or two as you make your way around the Cabot trail.
The Blue Bayou Resort is open May to October in the Cape Breton Highlands.
Book your stay at the Blue Bayou Resort HERE.
47. Stay In The Tatamagouche Train Station Inn
Spend the night onboard a train at the Tatamagouche Train Station Inn. Located in Tatamagouche, Nova Scotia the train station inn has seven train cabooses that have been renovated into deluxe accommodations. The cabooses date from 1911 to 1978 and the interiors and design reflect the age of the railway car. For lunch and dinner make your way to the dining car for a first class meal. Although you won't be traveling anywhere on this train adventure it is still a unique and fun experience.
On property you will also find a cafe, gift shop and railway museum. Open May 1st to October 25th, 2020.
Book your stay at the Tatamagouche Train Station Inn HERE.
The Best Nova Scotian Adventures On The Water
48. Learn To Surf At Lawrencetown Beach
Not many people realize that you can surf in Nova Scotia and it is actually quite a popular sport with the locals, especially in the winter months. There are various beaches around the province with waves good enough to surf with Lawrencetown Beach being one of the most popular. Bring your own board and wetsuit or rent them from the East Coast Surf School or Kannon Beach Surf Shop. They also offer surf lessons for people wanting to try it for the first time. Definitely make sure you get a thicker suit for the winter months, be safe and always surf with a buddy.
49. Go Tidal Bore Rafting
A tidal bore is what happens when the tide in the ocean rises and rushes up a river. The water currents going in different directions converge and the ocean water reverses the flow of the river. This creates big waves and a rapids in the river. Tidal bores occur in a few spots around the world but there is only one place where you can actually ride these rapids, Nova Scotia. The Bay of Fundy in Nova Scotia is home to the highest tides in the world and each time the tide rises it creates a tidal bore on the Shubenacadie river. There are multiple companies that offer tidal bore rafting experiences on the river. Tidal Bore Rafting Cottages has cottages along the river and offer packages that bundle cottage stays, tidal bore rafting and lobster boils together into a fun experience.
50. Enjoy a Kayak
Nova Scotia has many spectacular locations for kayaking on lakes and along it's ocean coasts. There are many places to rent kayaks around the province and there are also several places to take kayaking tours. Go for a paddle along the Halifax harbour or the calmer North West Arm. Kayak amongst the fishing village and islands of the Blue Rocks just a few minutes from Lunenburg. Enjoy the changing of the tides in the Bay of Fundy and kayak under tide sculpted arches, by sea caves and around rock formations for spectacular views.
51. Go Whale Watching
Whale watching tours are available all around the province however the best destinations for seeing whales is in Cape Breton or on the Bay of Fundy. Sometimes they can be seen from tours leaving the Halifax harbour but most likely you will only see small minke whales, seals and porpoises.
Ingonish Whale Watching Tours located on the eastern part of the Cabot Trail see a large array of whales each year. From humpbacks to fin whales, pilot whales and even the rare chance of seeing orcas or belugas. Wildlife of course can not be guaranteed and the tours are weather dependant.
Brier Island Whale Watching in the Bay of Fundy is probably the best spot for seeing whales in Nova Scotia. 12 different types of whales have been spotted in the bay where they come to feed on the abundant source of fish and squid, give birth and play in the summer months. On a whale watching tour in the Bay of Fundy there is a good chance you will see Humpbacks, Finbacks, Minke whales and even rare North Atlantic Right Whales.
52. Take The Ferry To Big Tancook Island
Big Tancook Island is in Mahone Bay, Nova Scotia and is the perfect place to visit for a relaxing day trip by the ocean. Big Tancook Island can be reached by passenger ferry from the town of Chester. The island is home to a population of 120 people in the winter and up to 200 in the summer months. Bring a bicycle or rent one on the island to quickly get around or be prepared to walk. The full length of the island from end to end is 4km. Visit the beaches and look for fossils, have a picnic, go for a hike, do some bird watching, or grab a bite to eat at Carolyn's Restaurant and Craft Shop. The best times to visit are July and August.
53. Ride The Halifax Dartmouth Ferry
The Halifax transit ferry is the cheapest tour you will get of the Halifax harbour. Ticket's are $2.75 per person, and as you pay your fare ask for a transfer so then you can do a return trip for the price of one way. The ride takes only 15minutes but gives you great views of the Halifax harbour and skyline. Take the ferry from Halifax to Alderney Landing to explore downtown Dartmouth. Go shopping at New Scotland Clothing, enjoy the beer garden the Wooden Monkey, grab a Coffee at Cafe Good Luck or a lobster roll at the Canteen and enjoy the views of Halifax.
54. Sail The Wild Islands
Covering over 2,800 acres on Nova Scotia's east coast from Clam Harbour to Mushaboom is an area known as the 100 Wild Islands. An archipelago actually made up of almost 300 islands the Wild Islands are now protected lands by the Nature Trust. Left untouched since the ice age, these incredible islands are a stunning area to explore. From beaches to ancient rainforests, and all kinds of unique flora and fauna. Explore the islands with a guide from Sober Island Boat Tours. Tour the islands for a couple hours or plan a whole day and ask them to drop you off on and island to explore then pick you up a few hours later.
55. See Puffins on Bird Island
There are several islands around the world called "Bird Island" however Nova Scotia's is quite unique. Located off of the coast of Cape Breton Island not far from the community of Big Bras d'Or. Take a tour with Bird Island Boat Tours rain or shine to see various types of seabirds. You can see various gulls, Northern Gannets, bald eagles, double crested cormorants and if you are lucky you will even find adorable puffins. You might even see a grey seal or two sunning on the rocks. Binoculars are not required but are available for rent. Be sure to book your tour a few days in advance. Tours are offered mid-May to September.
56. See The Wild Horse Of Sable Island
Sable Island is technically part of Halifax however it is located 300kms off the coast of Nova Scotia in the Atlantic Ocean. Sable Island is home to over 500 wild horses, 400,000 grey seals and unique flora and fauna. It is also home to over 300 shipwrecks. Sable Island is a National Park Reserve of Canada, however it is not easy to get to. Only 450 people get to visit each year. It is not cheap to visit Sable Island either.
Flying is the most common way to get to the island with Sable Air and their 7 seater plane. You can also visit on a cruise with One Ocean Expeditions or private sea craft. However there are no wharves or support on the island for boats. No matter how you get there you must register with Parks Canada before you visit. Visiting Sable Island is one of the best things to do in Nova Scotia and is truly a once in a lifetime experience.
57. Go On A Harbour Cruise
Take a historic narrated harbour tour of the Halifax Harbour with Ambassatours Grayline. Learn all about Halifax and it's nautical history including the Halifax Explosion. The tour will also give you some great views along the harbour for the perfect pictures of the Halifax skyline. At night time the harbour cruises switch to booze cruises with DJs, live music and drinks as you party your way around the harbour.
Book your harbour cruise here.
58. Sail Aboard The Tall Ship Silva
The Tall Ship Silva isn't a regular tall ship as it was originally built as motorsailer meaning it's engine propelled the ship in equal power to it's sails. Built in 1939 in Sweden it was originally a cargo ship then later carried grain and fish before being restored in 2001. The Tall Ship Silva now offers various sailing tours in the Halifax Harbour and is often booked for weddings as well. Tour options include a sailing history cruise, a 5 course wine and food sampling cruise, a craft beer cruise and even a nighttime party cruise.
Book a tour onboard the Tall Ship Silva here.
59. Take A Zodiac Tour Of Advocate Harbour
See the power and beauty of the tides in the Bay of Fundy as you explore Advocate Harbour by zodiac. Each tour holds only six people and will show you the beauty of the coastline that has been carved away by the ocean. You can also take a tour to visit Isle Haute a remote untouched island in the Bay of Fundy. Watch for seals, eagles, falcons and more and learn about the island's buried treasure.
Exploring the coastline by kayak is also very popular here as you can get up close to the beautiful eroded cliffs and sea stacks formed by the tides.
Tours are offered from June to September. Cash only.
60. Go For A SUP On Lake Banook
SUP Monkey offers Stand Up Paddle Board rentals on Lake Banook in Dartmouth, Nova Scotia. Lake Banook is home to three sprint canoe/kayak clubs and has been the training grounds for Olympians. This "world class flatwater course" is the perfect location in an urban setting to enjoy SUPing. In the summer months SUP Monkey offers SUPing tours, fitness classes, SUP Yoga, private tours and even rentals to enjoy without a guide.
61. Sail Onboard The Famous Bluenose II Schooner
The original Bluenose was once the fastest fishing schooner in the world winning many sailing races. This ship has become an icon of Canada and appears on the Canadian ten cent piece the dime. The original Bluenose was sold in 1942, converted to a freighter and later wrecked off the coast of Haiti. However in 1963 the replica, the Bluenose II was built in Lunenburg for marketing locally owned Oland Brewery Schooner Lager.
In the 1970's the ship was sold to the province and is now used for tourism promotion. The Bluenose II can be found most often at it's home port of Lunenburg, Nova Scotia. However it does often tour around the province and to other destinations.
To see the schedule of where the Bluenose II will be for 2020 click HERE. Open deck tours are free to all. To take a two hour sailing trip onboard the Bluenose II tickets are $56 for adults, $28 for kids and infants sail for free. The Bluenose II operates from June to the end of September.
62. Search For Sea Glass
Searching for Sea Glass is a very popular activity for locals in Nova Scotia. Some like collecting it for fun, others like to collect it to make art and some like to collect it to sell to tourists. Head to a rocky beach and find your own for free.
What is sea glass you might be asking? It is broken pieces of beer bottles, liquor bottles, pop bottles, marbles, parts of ship wrecks, old medicine bottles, you name it. Anything that was glass that got broken and was tossed around by the ocean is sea glass. It takes 20-40 years or longer for sea glass to be created. The glass tumbles around on the ocean floor hitting rocks and sand which wear it down making it smooth and giving it a frosted appearance. It can really be quite beautiful. Blue and red colored glass are the most rare to find and white, green and brown are the most common.
Sea glass is beautiful but technically garbage so by collecting it you are cleaning up our oceans. However please be respectful to the sea-life and leave all shells and sand where they are.
The Best Instagram Hot Spots in Nova Scotia
63. Drive the Cabot Trail
Driving the Cabot Trail on Cape Breton Island in Nova Scotia is the most epic and scenic drive in the whole province. Resembling the rolling hills of Scotland, the switchbacks and S turns along the ocean cliffs can leave you breathless. There are many places to pull over for pictures, as well as lots of places to stop for a hike. One of the best hikes is the Skyline trail that ends with a great view overlooking the Cabot Trail and ocean. Also be on the look out for bears, moose and other animals. The most popular time of the year to visit is in the fall when all of the leaves change colors.
What is the best direction to drive the Cabot Trail? A lot of people recommend driving the Cabot Trail counter clockwise because that way you are always driving on the side closest to the ocean for the best views. However others suggest driving the Cabot Trail clockwise so that you see some of the most epic spots first just outside of Cheticamp. No matter which way you decide be sure to give yourself time and spend a night or two along the way.
64. Explore Lunenburg
The town of Lunenburg is one of Nova Scotia's five UNESCO sites. Located on the south shore of the province. It is known for it's colorful buildings which are one of the "best examples of planned British colonial settlement in North America". There are many things to do in Lunenburg which makes it a great place for a day trip or a couple nights stay. Dine on the best fish and chips at the South Shore Fish Shack, explore the Fisheries Museum, take a sail on the bluenose, do a walking tour of the town, go golfing, enjoy some shopping at colorful boutiques and more.
Note: Lunenburg is at it's best in the summer months. If you are visiting outside of May to October plan in advance to make sure what you want to see and do is open and available.
Lunenburg is easily seen self guided but there are all tours of this UNESCO town available. Book a tour of Lunenburg with Seaweed Tours here.
65. Hike To A Waterfall
There are over 100 waterfalls in Nova Scotia and all are gorgeous for their own reasons. There are so many there is even a book written about them called "Waterfalls of Nova Scotia: A Guide". Buy the book HERE. One waterfall in particular that you should visit is the Baxters Harbour Falls. Gorgeous in the summer months and ice filled in the winter months. At low tide you can even walk up pretty close to the falls for a great view. The falls are located on the Bay of Fundy though so make sure you keep an eye on the tide as it can change quickly. The beach area around the falls also is great for exploring and has cool rock formations to explore.
66. Road trip along the south shore
The South Shore of Nova Scotia is one of the most recommended road trips in the province. You can do it in a day or spend the night somewhere along the way. The best way to start is driving on Highway 103 to Exit 5 or 5A and visiting Queensland and Hubbards for their photogenic beaches. Following highway 103 or the St. Margaret's Bay Road (Hwy 3) your next stop is Chester a great spot for sailing or to grab a bite at the Kiwi Cafe or Fo'c'sle Tavern. Continue on to Mahone Bay and it's iconic churches overlooking the ocean. Then enjoy some shopping and stop for an ice cream or craft beer at the Saltbox Brewery.
Finish your road trip visiting the Blue Rocks and UNESCO town of Lunenburg. Your road trip will be filled with brightly colored buildings, fishing villages, delicious seafood and more. Nova Scotia's South Shore is not to be missed.
If you have an extra day or two to spare spend a night and continue on to the LaHave area. Next visit Oak Island and the Oak Island Resort, famous for the TV series the Curse of Oak Island on the History Channel. Or look for wild bunnies, enjoy lobster s'mores, the ocean and more at the White Point Beach Resort. Continue on to Barrington, the Lobster Capital of Canada and finish in Yarmouth at the Cape Forchu lighthouse.
67. Stroll Through The Halifax Public Gardens
The Halifax Public Gardens are a Canadian National Historic site and were first opened in 1867. The gardens occupy 16acres of prime real-estate in downtown Halifax along Spring Garden Road. Now open year round the gardens are a popular spot for wedding and prom photos but also people just looking for a nice place to stroll and relax. There are a few water fountains, statues, and a bandstand with live performances every Sunday in the summer. In the summer months there is also a concession hall serving ice cream and local artisans cover the gardens fence along Spring Garden with all of their art work for sale. Visit for some peace and quiet in the city, to grab some great pictures or bring a picnic, but remember do not feed the ducks.
68. Take A Selfie At The Peggy's Cove Lighthouse
You can't visit Nova Scotia without visiting Peggy's Cove and it's famed lighthouse. Said to be one of the most photographed lighthouses in the world it is a true icon of the province. Scramble around the granite rocks surrounding it for the best views, but be careful to stay off of the dangerous black rocks. The surrounding fishing village is still operating today but the village is also now flourishing with many tourist shops, places to eat and more. Enjoy an ice cream at DeeDee's, cook your own lobster at the U-Cook, take a boat tour, get some great pictures of the lighthouse and more.
It is best to visit Peggy's Cove by car but if you can't there are tours from Halifax to Peggy's Cove available as well. Book a Peggy's Cove tour with lobster rolls and more included here.

69. Get A Photo With A Huge Fiddle
Sydney, Cape Breton is home to the world's largest fiddle standing 60ft tall. The fiddle can be found along the waterfront at the cruise ship pavilion greeting visitors from around the world. The Big Fiddle pays tribute to Cape Breton's folk music and Celtic roots. Made of solid steel if you listen closely you can even hear fiddle music playing.
70. See The Tides At Halls Harbour
Halls Harbour, Nova Scotia is one of the most picturesque places to see the rise and fall of the tides in the Bay of Fundy. Visit the small fishing village and see the fishing boats lay on the ocean floor as the tide recedes leaving them high and dry. Then six hours later see them floating on the ocean as high as the wharves.
While you are there you should also visit the Halls Harbour Lobster Pound. The lobster pound is one of the largest lobster holding facilities in all of Canada. It can hold up to 65,000 pounds of lobster, thats a lot of lobster. At the lobster pound you can also enjoy a lobster dinner with a view of the tides or buy some great souvenirs.
71. Visit the Cape Forchu Lighthouse
If you find yourself traveling around the southern end of Nova Scotia through Yarmouth then visiting the Cape Forchu Lighthouse is a must. It is a scenic costal drive to the lighthouse with fishing villages beaches, and rocky coastline. The lighthouse has protected boats coming and going from Yarmouth harbour for over 180 years. In the summer months stop at the Keeper's Kitchen for chowder and lobster rolls while enjoying the view. This is also the filming location for the 2020 Oscar nominated film the Lighthouse which was nominated for Cinematography.
72. Take a Selfie with Theodore Tugboat
Theodore Tugboat was a Canadian children's TV show filmed and based in Halifax from 1993 to 2001. The show was based on Theodore, a Tugboat working in the Big Harbour (Halifax) with all of his friends. You can visit the models used for the show and the original Theodore Tugboat on display at the Maritime Museum of the Atlantic. But even better is the life size Theodore Tugboat Too that you can take a selfie with in the harbour. Theodore Too is most frequently docked between Murphy's on the Water and the Ferry terminal in downtown Halifax. In the summer months Theodore also offers harbour tours for families where you see his harbour friends, learn about the harbour and even get to sit in the captains chair. Definitely a fun adventure with little ones!
Book a Theodore Tugboat tour for your kids now here.
73. Tour Around The Halifax Central Library
In 2014 a new Halifax Central Library was built in Halifax and the building itself is quite a work of art. Visitors from outside of the province may not be able to borrow from the library but it is still worth a visit. The building was designed by local and Danish architects and is meant to resemble a cantilevered stack of books. Visitors are able to access all levels of the building and its two cafes including the rooftop terrace with a view of the city. The design inside is just as unique as the outside with an atrium in the center and walkways and stairs crisscrossing like a labyrinth through the middle.
74. See The Big Blueberry In Oxford
Oxford, Nova Scotia is the Blueberry capital of Canada. Blueberries are in abundance around the province growing wild and on farms. The blueberry is celebrated in Nova Scotia and there is even a blueberry mascot that you can get a selfie with. If you are headed towards New Brunswick from Nova Scotia take the Oxford exit and turn right towards the gas station. Right there in the parking lot you will find the huge friendly blueberry, the perfect roadside attraction for a photo op.
75. Frolic Through Sunflowers
Full-fill all of your Instagram dreams and frolic through a beautiful field of sunflowers at the Dakeyne Farm. This historic fourth generation family farm is located in Falmouth, Nova Scotia just outside of Windsor. The farm is home to an epic sunflower field that is turned into a maze to get lost in. The sunflowers begin to bloom around August 15th and last until the end of September. Around August 15th each year the farm does a big butterfly release where the release hundreds of painted ladies and monarch butterflies into their fields. Open from 10am to 7pm daily, bring a picnic, watch cows grazing, fly a kite, and get all of the sunflower selfies.
The Best Outdoor Activities & Hiking Trails in Nova Scotia
76. Bicycle on the rails to trails
Running from Halifax to the UNESCO town of Lunenburg is a trail system known as rails to trails. Originally train tracks they were torn up and turned into groomed gravel multi-use trails. Perfect for walking, running, biking, and even ATVs. A popular location to hop on the trail is at the Bike & Bean bike shop and cafe located in Upper Tantallon. There you can rent bikes and everything you need for a day of adventure on the trails.
77. Take A Walk Through Point Pleasant Park
Located in the south end of Halifax, Point Pleasant Park is one of the best green spaces in the city. With views of ships coming and going from the Halifax harbour and along the North West Arm it is a great spot to relax, go for a walk and enjoy some nature in the city. An interesting fact about the park is that it is still owned by the British government who Halifax pays 1 ceremonial shilling to each year to lease the land. The park covers a total area of 190 acres. In the summer months you can also visit to enjoy outdoor plays in the park by the local theatre company Shakespeare by the Sea.
78. Go For A Skate At the Oval
The Halifax Emera Oval is a large outdoor oval skating rink located in the middle of the Halifax commons. Built in 2011 for the Canadian Games this permanent ice rink is used for public skating and speed skating. The rink itself sits on top of a concrete pad that is artificially-refrigerated to keep it in perfect condition all winter long. In the summer months the oval can be used for rollerskating, biking, scooters and more. The rink is free to skate on and skates and helmet rentals are available for free for every season. Ice is available on the rink from mid-December to Mid-March weather permitting.
79. Hike Cape Split
One of the most epic hikes on mainland Nova Scotia is the Cape Split hike in the Annapolis Valley. The hiking trail is 13kms round trip through the Cape Split Provincial Park. The trail going in is up hill but you finish with stunning views from a lookoff over the Bay of Fundy. Give yourself at least 5hours for the return journey and wear sturdy shoes. It is best to bring water and snacks and keep all of your garbage with you. Be sure to stay back from the cliff edges as they are eroding and watch out for wildlife. The Cape Split hiking trail is open year round from dusk to dawn.
80. Watch For Birds At The Hawk Beach
The Hawk beach is a beautiful white sand beach located at the most southernly point of Nova Scotia. Known as one of the best birding areas in all of Eastern Canada as it is a major stopping point for migratory birds. Bring your binoculars and be on the look out for Piping Plovers, the Hudsonian Godwit, Brant, Sandpipers and more. At low tide part of the beach also reveals a 1,500-year-old drowned forest still rooted in place where it once stood. From the beach you can also get a great view of the Cape Sable lighthouse, the tallest in all of Nova Scotia.
Unique Nova Scotian Experiences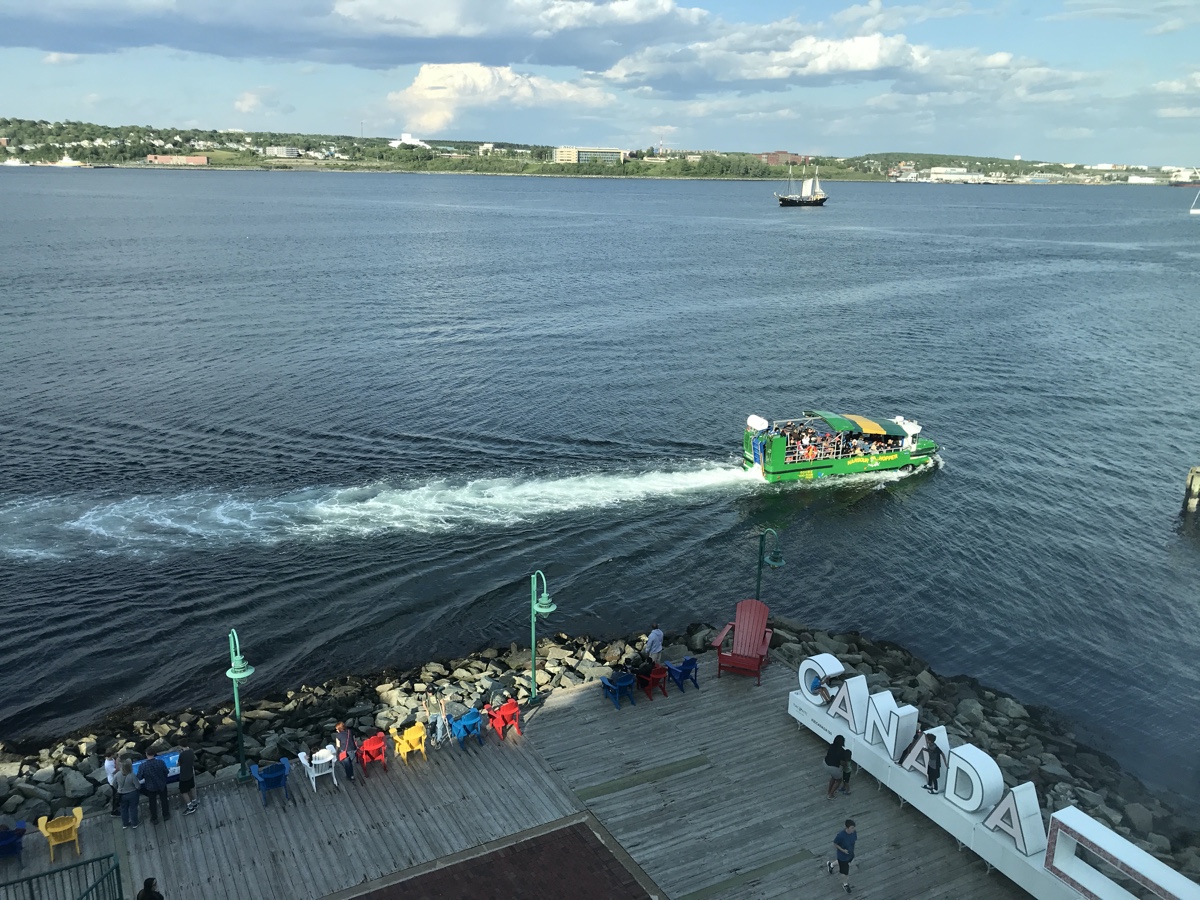 81. Ride On The Harbour Hopper
One of the best ways to see Halifax and the harbour is riding onboard the Harbour Hopper. The Harbour Hopper is an amphibious vehicle that gives a 1 hour fully narrated tour of the city and harbour. The tour takes guests all around the downtown core of the city seeing everything from historic sites to the best places to eat before splashing into the harbour where you learn more about the city as well as hearing the stories of the Halifax Explosion and learning about the ties the Titanic has to the city. The Harbour Hopper is a great way to learn about the city and is perfect for all ages.
Book your Harbour Hopper tickets now here.
82. Dine On The Ocean Floor At Burntcoat Head
Burntcoat Head, Nova Scotia is located on the Bay of Fundy home to the highest tides in the world. More specifically the highest tides in the world were recorded exactly at this location. On average there is a difference of 55.8 ft between high and low tides twice a day. When the tide goes out the ocean floor is exposed and is a fun place to explore.
During the summer months the Flying Apron Inn & Cookery offers the unique experience of dining on the ocean floor at Burntcoat Head Park during low tide. The experience includes learning about foraging and wild edibles in Nova Scotia, a seafood lunch, and a guided tour of the ocean floor and area. The experience finishes with a 3-course dinner feast on the ocean floor as you watch the tides come back in.
There are 5 dates available for 2020 and the experience costs $1050.00 + HST for two. However be warned that it sells out very fast, but you can inquire about their cancelation list.
Can't afford this unique experience? Don't fret as you can still visit the park for free on your own. Bring your own picnic and take one of the offered park tours of the site and do it yourself for much cheaper. Either option you chose it is definitely a once in a lifetime opportunity.
Tips: Watch your step as the ocean floor and rocks can be very slippery. Boots are recommended.
83. See The Titanic Grave Sites
The tragic sinking of the Titanic happened on April 15th, 1912 in the Atlantic ocean not too far off of the coast of Newfoundland and Nova Scotia. The CS Mackay-Bennett was sent from Halifax to retrieve bodies from the disaster and brought many back to the city. Those whose family members could afford to have their bodies sent home to them did and the rest along with bodies that were unidentified were buried in three cemeteries in Halifax. Today you can visit these 150 gravesites in the city including one with the name of J. Dawson at the Fairview Lawn Cemetery. James Cameron visited Halifax when researching the film Titanic and word has it that he was inspired by that tombstone for the name of his lead character.
84. Tour Oak Island
Oak Island, Nova Scotia is home to the world's longest treasure hunt. People have been continually searching for buried treasure there for over 200 years. More recently the island has been made popular by the History Channel docuseries the Curse of Oak Island. The island is privately owned, but you can visit on a guided tour. Tickets to take a tour of Oak Island each summer go on sale February 1st and sell out very quick. There is a cancelation list available if you miss out.
If you can't get a tour ticket then be sure to still visit the Oak Island Interpretive Center to learn more about the island, the treasure hunt and see some of the artifacts and treasure that has been found. You can also visit the nearby Oak Island resort to see their small Oak Island museum.
Another tour option is by sea with Salty Dog Sea Tours that offer Oak Island tours by boat around the island. They also offer packages combined with the Oak Island Resort where you also visit nearby Squid Island and a professional chef greats you for a lobster dinner on the beach.
85. Visit Fishermans Cove In Eastern Passage
Fisherman's Cove in Eastern Passage is a great place to visit if you are looking for lots of seafood, local art and souvenirs. The area is a 200 year old restored fishing village located just 20minutes from the Halifax waterfront. There is a Heritage Centre where you can learn about the area and it's history and you can walk along the boardwalk visiting all of the various shops. In Fishermans Cove you will find everything from salt water taffy to folk art, local crafts, an art gallery, local made soaps and so much more. Stop by Boondock's for great fish and chips with a view of McNabs island or visit What's the Scoop takeout for an ice cream or lobster roll.
86. Shop on Spring Garden Road
Spring Garden road is the busiest shopping district east of St. Catherine's in Montreal. There are a few chain stores like Lululemon, Cleve's Source for Sports and Roots as well as a lot of independent retailers and boutiques too. There are many storefronts located directly on the street and there are also a couple small mall complexes where you can find even more. The biggest mall on the street is Parklane Mall where you will also find the city's only downtown movie theater. On Spring Garden road and the surrounding area there are also a lot of great restaurants, from fancy Italain to fast food, chip trucks, ice cream shops and even a beer garden.
87. See The Shadow In The Window At St Paul's Anglican Church
St. Paul's Church in Halifax sits at the far end of the Grand Parade square from City Hall. It is the oldest building in Halifax and it survived the Halifax explosion. A piece of metal from the explosion can be found embedded into the church's wall still to this day. During the explosion many of the windows of the church were smashed and blown out. One in particular shattered to form the silhouette of a man. The folklore and ghost stories in the city today say that they have since replaced the window multiple times but every time they do the shadow silhouette reappears. To see the window stand on the sidewalk of Argyle street and look at the third grouping of windows from the front of the church. Look at the top right window pane and you will see it.
88. Ghost Walking Tour Of Halifax
Halifax was founded in 1749 so it has a lot of history and ghost stories. If you are in to that kind of thing take a ghost walking tour through the city. Starting at Citadel Hill then winding its way down the city streets to the waterfront you will learn about haunted restaurants that use to be a morgue and held the caskets of Titanic victims, learn about the old burial ground that has 1,200 tombstones but 12,000 bodies buried and other spooky stories.
89. Shop At The Halifax Seaport Farmer's Market
Located next to Pier 21 is the Halifax Seaport Farmers Market. Open 7 days a week, the best and busiest day to visit however is Saturday morning. There has been a farmers market in Halifax since 1750 and it is now the longest continually running market in North America. In 2010 the market moved to the newly renovated Pier 20 space where it sits today. The building is LEED certified and recycles energy and water. It also has a green roof top that you can visit for great views of the harbour. There are almost 100 vendors at the market selling everything from hand made mittens to fresh vegetables and fruits, breakfast burritos, dumplings, seafood, meat, baked goods, coffee, art, souvenirs and so much more.
90. Ride On Halifax's Hop On Hop Off Bus
If it is your first time visiting Halifax the best way to get to know the city quickly and to get around downtown is taking the Ambassatours Gray Line Hop On Hop Off Bus. These double decker buses drive a route around the city in the summer months stopping at some of the best landmarks and destinations for you to explore. Once you are done hop back on to your next destination. There are 13 stops around the city with stop number one being at the Cruise Ship pavilion. Other stops include the Maritime Museum of the Atlantic, Public Gardens, Citadel Hill, the Art Gallery of Nova Scotia and more.
91. Go Apple Picking
A fun fall adventure in Nova Scotia is heading to the Annapolis Valley to go apple picking. There are several apple orchards that offer Apple U-picks for you to choose from. Most U-picks have several varieties of apples to be pick. Grab a bag and fill it up as much or as little as you want. Bring it back to the orchard owners to weigh and then go home and eat all of the apples. You can find pears, blueberries, strawberries and even pumpkins U-picks in the area. For the best apple U-picks check out Gates U-Pick, the Willowbank U-Pick Farm or Noggins Corner Farm Market.
92. Listen to Live Music At The Lower Deck
One of the best places for live music in Halifax is the Lower Deck Pub on the Halifax waterfront. Live music is featured there 7 days a week and it is the kind of knee slapping, foot stomping, having a great time live music that east coasters love. Learn the lyrics to Barrett's Privateers before you go and you will fit right in. The Lower Deck also has a great outdoor patio on the waterfront in the summer months and a great menu of classic pub food.
93. Go Golfing At Cabot Cliffs Golf Course
Cabot Cliffs golf course in Cape Breton has twice been voted the best golf course in Canada, and has also been voted one of the top 10 best golf courses in the world. The course designed by well known golf course designers Bill Coore and Ben Crenshaw was opened in July 2015. The golf course is walking only and offers stunning views of the Gulf of St Lawrence and the sea cliffs. If you are lucky you might even see a whale or two. If you aren't a golfer be sure to at least stop by for a bite and the views and even spend the night.
94. Search For Ancient Fossils In Joggins
The Joggins Fossil cliffs are a UNESCO heritage site on the shores of the Bay of Fundy. The cliffs and rocky shore line are scattered with fossils dating back to 310 million years ago. The fossils found there are mostly early sea life, ferns and trees. Twice a day the high tide erodes the cliffs and more fossils are then found at low tide on the beach. Visit to discover your own and see some of the best fossils found at the Joggins Fossil Centre museum.
(Note: It is illegal to take the fossils from the beach. Take a picture and share it with the centre to help their research.)
95. Listen To Live Music At The Red Shoe Pub
The Red Shoe Pub in Mabou, Cape Breton is owned by the famous Canadian family of musicians, the Rankins. Offering live music 7 nights a week and a tasty menu of Nova Scotian home cooking. If you are driving the Cabot Trail make sure you take a detour to the small town of Mabou just to visit the Red Shoe Pub. Check their website for a list of performances. The Red Shoe Pub is open from May to the end of October.
96. Search For Folk Art
Nova Scotian's are extremely talented and have a keen eye for making beautiful folk art. Typically made with a nautical theme in mind from fish to bouys, fishing boats, lobsters, seagulls, puffins, lighthouses and more. Most folk art in Nova Scotia is handmade, hand-carved and colorfully painted. You can find wall art, ornaments, whirly-gigs, knick knacks and even mailboxes. Keep your eyes open as you drive around Nova Scotia for locals selling many beautiful things at the ends of their driveways. You will also find folk art at the farmers markets and small locally owned shops and antique stores.
97. Explore Mahone Bay
Mahone Bay is one of the prettiest seaside towns on the south shore of Nova Scotia. Take exit 10 on the 103 highway to get to Mahone Bay. By using this exit you drive into town and the first thing you see is the iconic view of Mahone Bay's famous churches lined up next to each other overlooking the bay. The main street is full of lots of great restaurants and colorful boutique shops to explore. Grab a beer at Saltbox Brewing, and stop into Boulangerie La Vendéenne for the best baked goods and jams.
98. Explore Halifax's Waterfront Boardwalk
Halifax is home to the longest continuous waterfront boardwalk in North America stretching 4kms. Starting at Pier 20 with the Halifax Seaport Farmers Market and Pier 21 Canadian Museum of Immigration. The boardwalk then crosses in front of downtown Halifax all the way to Casino Nova Scotia. Along the way you will find various restaurants with outdoor patios in the summer months, public use hammocks, pieces of artwork, the Salt Yard outdoor food court area, play areas for kids, the Maritime Museum of the Atlantic, the ferry terminal, ice cream shops and so much more. Due to construction on the boardwalk in the 2018-2020 seasons there is also currently a 160meter floating section which can be quite fun to walk on as well.
99. Buy Nova Scotian Crystal
Nova Scotian Crystal located on the Halifax waterfront is the only mouth blown and hand cut crystal maker in Canada. Started by Irish immigrants whose tools and traditions are passed down by generations. Each piece of crystal created is unique, has a mark of authenticity and becomes a functional piece of art.
Nova Scotian Crystal makes various pieces of crystal that make the perfect souvenir or gift. From lamps to bar ware, to ornaments, candleholders, vases, bowls and more. They also come in many different patterns. In the summer months visit their workshop as they open the doors to the public so you can watch the masters create.
100. Stop At Mastodon Ridge
Mastodon Ridge in Stewiacke, Nova Scotia is a popular stopping place while driving the 102 highway between Halifax and Truro. Mastodon Ridge gets it's name from the large extinct elephant like mammal that use to live in the area hundred of thousands of years ago. There is also a large mastodon statue to take a great selfie with.
Mastodon ridge also happens to be located in the exact halfway point on the globe between the equator and the north pole. Stop by to fill up on gas, grab a bite to eat, or visit their art gallery and gift shop.
image credit Holly Fraughton
101. Relax At The SENSEA Nordic Spa
Opened in January 2020 the SENSEA Nordic Spa is the first Nordic Spa in Nova Scotia. Located in Chester, Nova Scotia overlooking Standford Lake this the ultimate destination for relaxation. Visit with a day pass and enjoy the hot and cold pools, saunas, hammams, and even an ice fountain. Treat yourself with a spa treatment like a facial, hot stone massage, or Swedish massage and the day pass is included to enjoy before or after your appointment.
The SENSEA Spa is open daily year round rain or shine. They will soon be offering accommodation on property in yurts.
What to pack for a trip to Nova Scotia?
Nova Scotia is the type of place that can have three seasons in five minutes. One second its hot and sunny, the next it's raining or hailing. The weather is unpredictable at times but it can also be wonderful and amazing. If you are visiting in the Spring/Summer/Fall months definitely bring a windbreaker jacket. Do not depend on an umbrella in Nova Scotia as it will just get destroyed by the wind.
Many stores in Nova Scotia are trying to be more environmentally friendly and have done away with plastic bags. You can either get a paper bag or buy a cheap reusable bag. Even better bring your own reusable bag that folds up small and is great for traveling. To be even more eco friendly be sure to also traveling with a stainless steel water bottle to have on the go.
Travel Insurance
Most importantly make sure you have travel insurance as you never know what might happen on your travels. You need to be covered in case of theft, getting sick or hurting yourself. Having travel insurance will help cover expenses if needed. At the very least having it will give you peace of mind just in case.
One of the best companies for travel insurance around the world is World Nomads. They are referred by many and can be quite affordable.
Get a travel insurance quote for your trip here.
DID I MISS SOMETHING ON THIS LIST? Share more best things to see and do in Nova Scotia in the comments below!
**NOTE: This page contains affiliate links at no extra cost to you. If you buy something from one of the links Nova Scotia Explorer may make a small commission. Thank you for your support!