The small community of Hubbards on the South Shore of Nova Scotia is often an overlooked destination. When most people explore the south shore they visit Peggy's Cove, then head to Mahone Bay and Lunenburg completely skipping over Hubbards and its surrounding areas. Hubbards however is home to some great beaches, many rental cottages, great fish and chips and so much more that shouldn't be missed. Here is the ultimate guide for exploring Hubbards, Nova Scotia on your next road trip around the province.
Note: Like a lot of places in Nova Scotia many things in Hubbards are seasonal, operating from May to October. Because of that those are the best times to visit and of course are also when you will find the best weather.
Guide for Exploring Hubbards, Nova Scotia
Where to eat in Hubbards?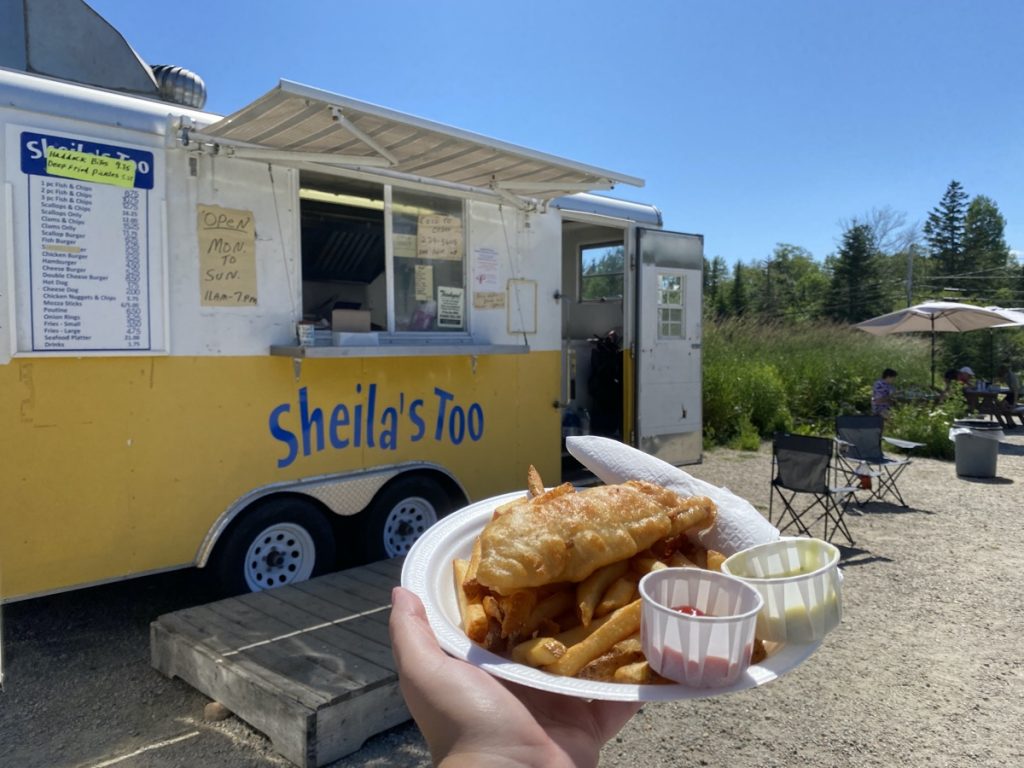 Shelia's Too Fish and Chips
Shelia's Too is a fish and chips food truck parked on the location of an old gas station at the corner of the St. Margaret's Bay road and Fox Point Road. An order of one piece fish and chips is a great deal at $8.75 and is more than enough food for one person. They also sell everything from deep fried pickles to scallops, clams, burgers, mozza sticks, onion rings, you name it. All of their food is reasonably priced and delicious. In the summer months they are open daily 11am to 7pm. Shelia's also runs another food truck at Bayswater Beach about a 20minute drive away with even more food options available.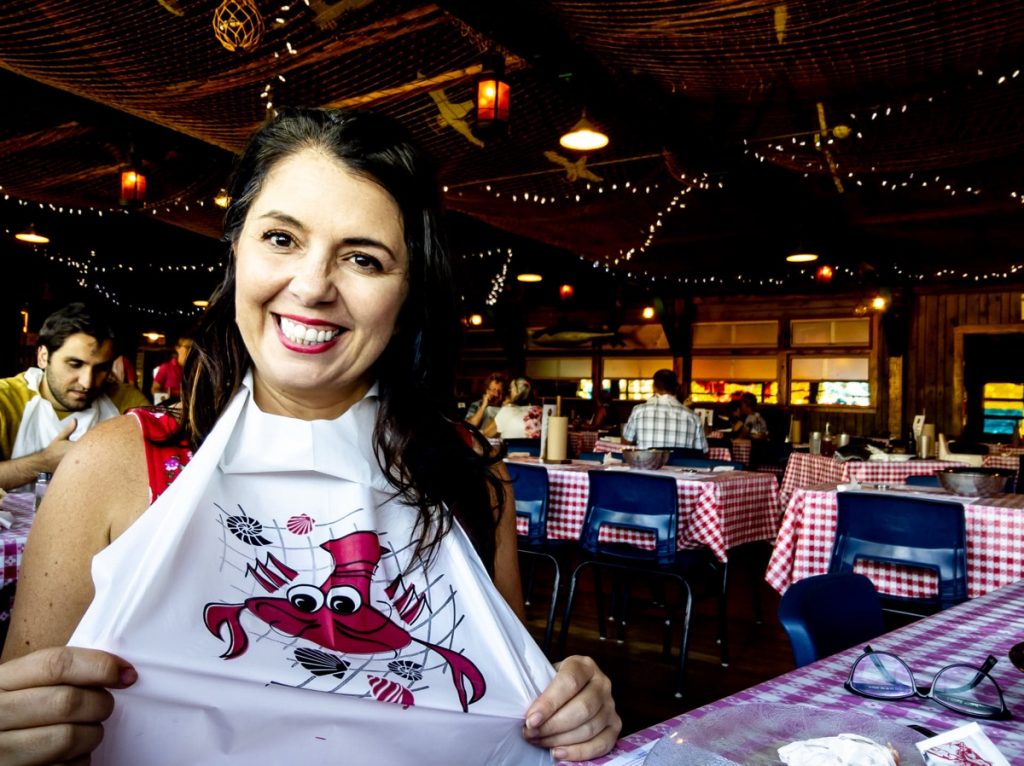 The Shore Club
The Shore Club in Hubbards is known as one of the last great dance halls and is famous for their lobster dinners. In normal times in the summer months the Shore Club has live music and dancing every weekend with some of the best bands in the province performing. From Wednesdays to Sundays in the summer they also offer their famous lobster dinner. Along with a lobster and bib you get an all you can eat salad bar, all you can eat mussels and dessert. If you aren't a fan of lobster there are other options available as well as a kids menu. Be sure to call ahead to make a reservation.
Hubbards Cove Coffee
Located on the St. Margaret's Bay road across from the library is the Hubbards Cove Coffee shop, the only coffee shop in the area. They serve all coffee drinks imaginable as well as organic tea, chai lattes and more. There is also an all day breakfast sandwich menu and other delicious soups and sandwiches to go for lunch.
The Trellis Cafe
The Trellis Cafe is located on the main stretch of the St. Margaret's Bay road through Hubbards. The cafe is part restaurant part art gallery and features live music on Friday and Saturday nights. They are open seven days a week spring to fall for breakfast, lunch, dinner and a delicious brunch on weekends. Stop in for a meal, a great cocktail or one of their many desserts. Gluten free options are also available.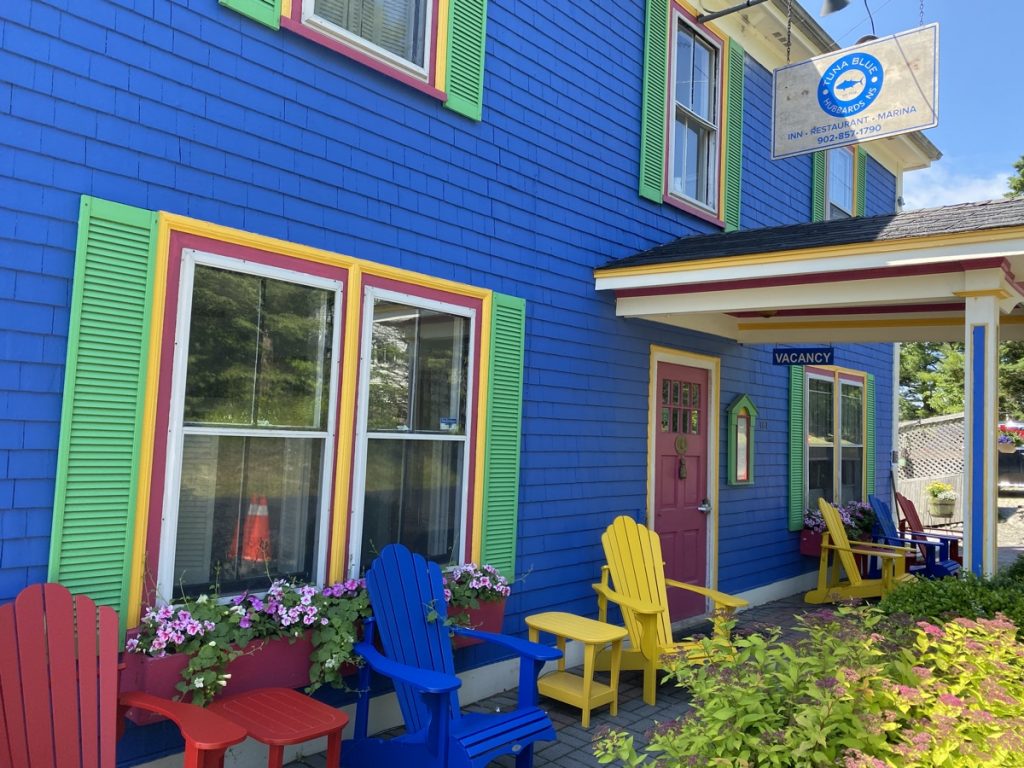 The Tuna Blue Inn & Restaurant
The Tuna Blue is a small six room boutique hotel with a restaurant overlooking Hubbards Cove. Recently redone and renamed (previously the Dauphine Inn) they are serving up a new menu as well. One of the best Hubbards restaurants, it also has a great patio overlooking the cove and even parking for those coming by car or docks for visiting by boat. Stop by to enjoy everything from fish tacos to seafood chowder, lobster rolls, steak and frites and more.
Gallant's
Located next to the campground and not far from Hubbards beach is a small canteen called Gallant's. Gallant's is currently one of the only nearby areas to grab an ice cream cone and they also serve fish and chips and other fast food options.
What are the Best Beaches In Hubbards?
Hubbards Beach
The main beach in Hubbards is of course called Hubbards beach. Unfortunately however the road to the beach crosses over private property so the land owners charge people to go to the beach. It is $10 a car or cheaper if you walk on to the beach. If you happen to be staying in the nearby Hubbards Campgrounds beach access is free. Due to the fee the beach is considered private and because of that is often less crowded than other nearby beaches which can be a bonus. Change rooms and bathrooms are available.
Other great beaches near Hubbards:
Queensland Beach
Queensland is an even smaller community located next to Hubbards and is also home to a great beach. Queensland beach is open to the public and free for everyone to visit. The beach is long and quite sandy, however it is best to avoid it during high tide. There are life guards at the beach daily in the summer months as well. The water averages around 18c/64f and gets warmer near the end of August and beginning of September. Public outhouses and changing rooms are also available. Further down the road from Queensland beach is a smaller beach right off of the St. Margaret's Bay road known as Seawall Beach or "Little Queensland". This beach is much smaller and does not have lifeguards on duty but is a great option when Queensland is busy.
Clevelands Beach Provincial Park
Even further down the road in Queensland is the Clevelands Beach Provincial Park. This beach has a good sized parking lot, and an area with picnic tables. There are also outhouses and changing rooms available. Lifeguards are not stationed on this beach however and it has been known for having a bit of an undertow. Be sure to use caution when swimming here. Cleveland's beach has a nice large sandy area and then turns rocky at the far end. Many people walk down the rocky part of the beach out to the end of the point sticking out in the ocean for great views the beach and Puddle Bay on the other side of the point.
Bayswater Beach Provincial Park
Located about 20mins from the main stretch in Hubbards is the Bayswater Beach Provincial park. Unlike the other beaches in the area Bayswater beach isn't protected by St. Margaret's Bay. Because of that this beach faces the open ocean and though a gorgeous white sand beach the water can be quite cold. This is also a great option for when the other beaches are busy because it is a bit more out of the way.
Where to stay in Hubbards, Nova Scotia?
Although Hubbards and the surrounding area is full of locals who live there year round there are also a lot of summer homes, cottages, vacation rentals and B&Bs. Since times are really tough for the tourism industry right now it would be suggested that it is better to book through proper rentals and hotels than people on sites like AirBnB. Not only does it help better provide money and jobs for the local economy and keep them open, but these places are also held at a higher level for their cleaning standards which is particularly important for the time being.
Recommended places to stay in Hubbards, Nova Scotia for all budgets. Hubbards Campground, Tuna Blue Inn and Restaurant, Queensland Cottages on Conrad's Road, the Clothesline B&B in Hubbards Cove, Rosewood on the Cove Cottages, Anchorage House & Cottages, Surfside Inn, Halifax Backpackers Beach House.
Things to do for fun in Hubbards, Nova Scotia
Aside from enjoying the beaches, restaurants and live music there are a bunch of other fun things to do in Hubbards, Nova Scotia.
Go Antiquing
There are antique shops all over Nova Scotia and you never know what you might find. From old dusty world globes, to collectables, nautical themed antiques and fancy tea cups. They can also be great places to find some unique local art like old hooked rugs or cool hand carved wooden pieces of folk art.
There are several antique shops in the Hubbards area. Be sure to visit Mother Hubbards Cupboard, and Blue Goose Antiques. Also be on the look out for others that people have set up in their garages and barns along the way.
Visit the Hubbards Barn Farmers Market
The Hubbards Barn Farmers Market takes place every Saturday morning from 8am to 12pm, May to October. The market is located in the Hubbards Community Barn located at #57 Highway 3. The Hubbards market is the best place in the area to buy locally sourced products. Visit the stall by Julien's Bakery for the most delicious breads and desserts. Grab a coffee from the Laughing Whale Coffee shop, or stock up on rum or gin from the folks at Ironworks Distillery. There are also several stalls selling local produce from strawberries to blueberries, tomatoes, onions, cucumbers, lettuce and more.
You will also find butchers, knife sharpeners and fresh apple cider. A lot of local artists sell beautiful handmade art at the market too. Artist Brent Dykeman sells his beautiful folk art fish, birds and other unique and brightly painted creations. You can also find everything from handmade soaps to tea cozies, locally made goat cheese, smoked meats, flower arrangements and more. All enjoyed while listening to live music.
The market is typically a place where locals gather and meet and enjoy a great Saturday morning. For the time being things are setup different for the pandemic and hanging around isn't encouraged but it is still great to attend and support the local community as much as possible.
Walk the Rails to Trails
The popular Rails to Trails hiking trail also runs through Hubbards and is a great place to go for a walk, run, or bike out in nature year round. The Rails to Trails are old train tracks that have been turned into recreational trails for public use, and are well maintained and quite flat so great for all fitness levels. You can pick up the trail in Hubbards off of the main road just next to the Aspotogan Heritage Trust.
Grab a Drink at Black Harbour Distillers and Creamery
Opened in the summer of 2019 the Black Harbour Distillers Inc. is a great place to buy some locally blended vodka and rum. Stop in for a drink and live music or grab a bottle to take home. Currently their most popular spirit is Cotton Candy Vodka which sells out fast. Opened for the 2020 season they also now feature an ice cream shop great for all ages. Serving Farmer's brand ice cream, they have all of the basic favourites including the uniquely Nova Scotian Moon Mist. For a few dollars more you can also try a scoop of deep fried ice cream for $5.
Learn to Sail
Hubbards is also home to the Hubbards Sailing Club where kids from age 5 and up can learn to sail every July and August. There are adult classes available for one weekend in August too. The course availability goes online in March each year so you can plan your summer well in advance.
Hang out at the Hubbards Community Waterfront Park
The Hubbards Community Waterfront park is where community events take place in Hubbards. It is also a great spot for a picnic and to watch the boats go by in the cove on a sunny day.
What Services are Available in Hubbards?
Whether you are just passing through or staying for a weekend there are a few great places in Hubbards to grab some snacks for the road or groceries for your cottage. The main grocery store is Bell's Your Independent Grocer located at #100 Nova Scotia Trunk 3 in Hubbards. Located just next door you will find the NSLC liqour store for everything you need from wine to coolers, spirits, beer and more. There is a small hardware store located next door too.
In front of the grocery store there is also an Irving gas station and across the road from that a Pharmasave drugstore. A little bit down the road you will also find a post office, library and many churches of various denominations. There are a couple car repair shops, a dentist and a doctor's office available in the area too.
How to get to Hubbards, Nova Scotia?
Hubbards, Nova Scotia is located on the South Shore of the province off of the 103 Highway. The community is located between exits 5A and 6 however 6 is the main exit to take off of the highway. Coming from Halifax take the exit and turn left then you turn left again into the community on to Highway 3 / the St. Margaret's Bay road. Hubbards is located about a 35 minute drive from downtown Halifax.
---
Hubbards is a small town on the south shore of Nova Scotia that is not to be missed. Even if you just visit for some great fish and chips or lobster, definitely add it as a stop on your road trip around Nova Scotia.
If you liked this post please pin it for later!