Nova Scotians love to get together and celebrate their communities with festivals and events all year round. From Halifax's Busker Festival to the Acadian Festival in Clare, Cape Breton's Festival of Colours, Chester Race Week and more. This past summer and fall working with Nova Scotia tourism I made my way around from Lunenburg to Cape Breton to some of the smaller and lesser known events. Not only did I have a blast, but I learned more about my home and met some great people along the way.
Here is a guide to some of the great Nova Scotia community festivals and events that I have attended and participated in so far. I will add more as I continue to travel around this beautiful province. Check the dates yourself and be sure to add them to your list to enjoy when you visit Nova Scotia too!
Nova Scotia community festivals and events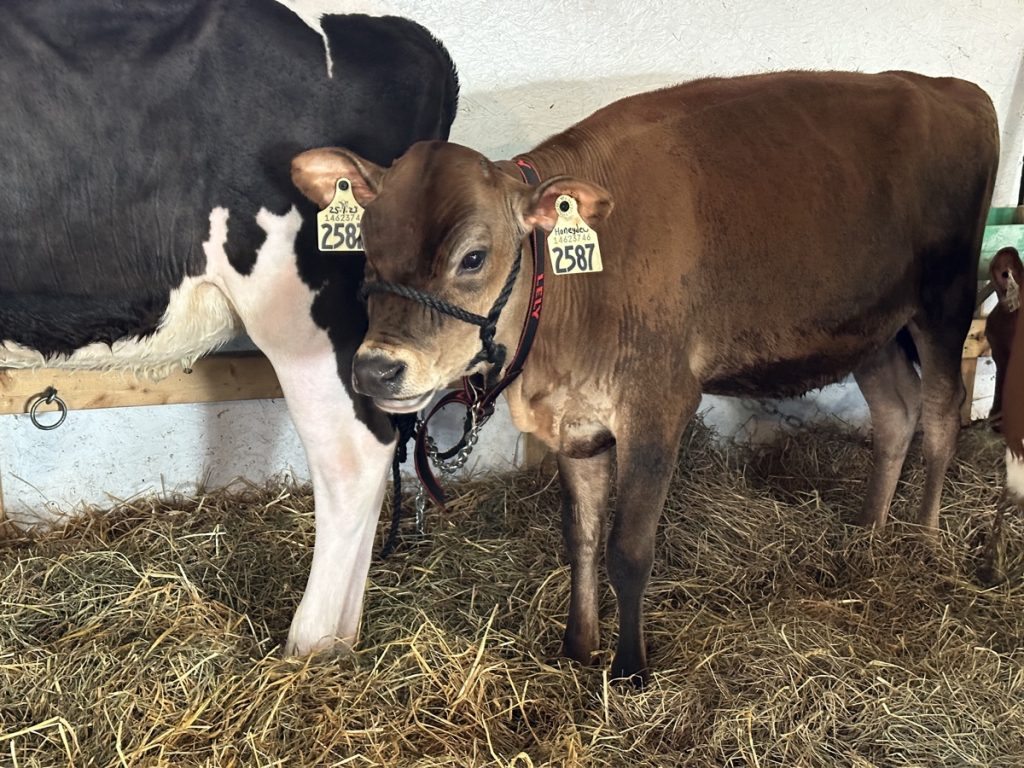 The Halifax County Exhibition
Did you know that there are 14 Nova Scotian Agricultural Exhibitions and eight Community Fairs held all around Nova Scotia every year? I had no idea. I used to love going to exhibitions with my family when I was younger and I hadn't been to one in years. This past summer I checked out the Halifax County Exhibition in Middle Musquodoboit for the first time.
The exhibition starts off with a fun parade with tractors, fire trucks, princesses and Smokey the Bear which leads to the main fair grounds. On site there are 4H events with cow, bird and horse showings, ox pulls, horse keyhole races and so much more. There are also carnival rides, food trucks and a display of winners for the best vegetables, baked goods, quilts, flowers, etc. You can take part in toonie bingo, listen to live music and more. One of my favourite parts was the Ladies Rubber Chicken Toss. Sadly I did not win.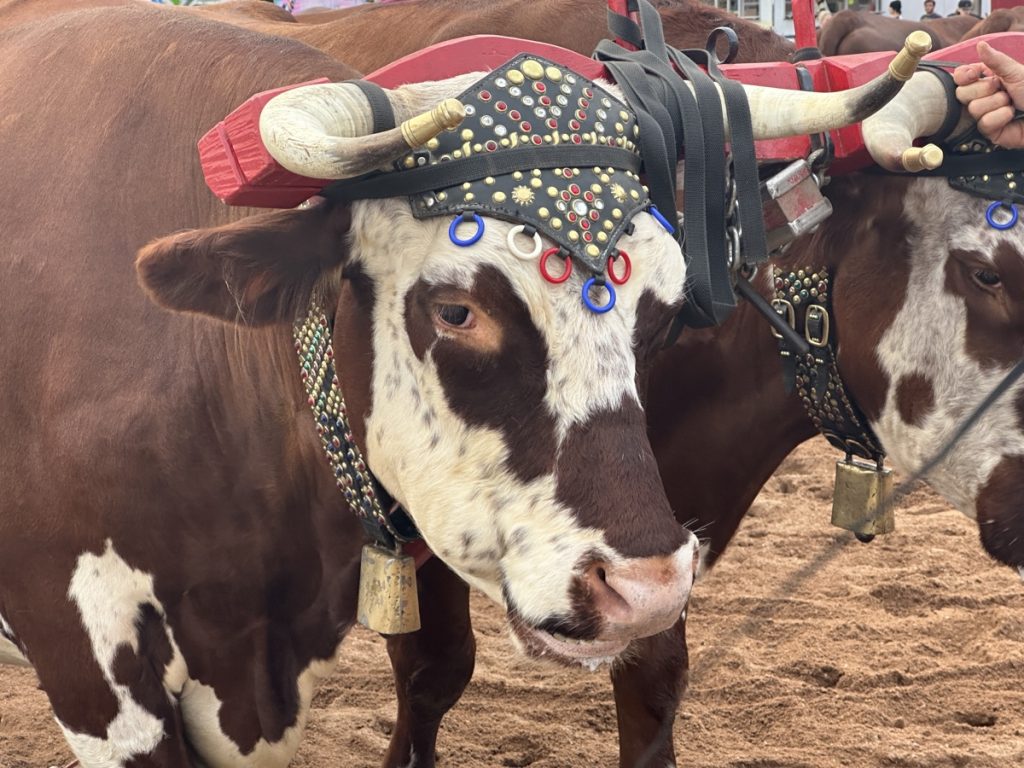 The exhibition really brings the community together to support the kids and adults competing with their livestock. It's also a fun place for kids to enjoy the fair rides, a community meeting place for the locals, a great way to support local businesses and so much more. If you really want to see the true local life of Nova Scotia then enjoy an exhibition if you can.
Visit the Exhibitions Association of Nova Scotia website to find a schedule of events HERE. 2024 will be the Halifax County Exhibitions 140th year and will take place mid-August 2024.
Nova Scotia Folk Art Festival
Now in it's 33rd year, the Nova Scotia Folk Art Festival is one of the most colourful displays of locally made art in the province. Taking place for one day only each summer in Lunenburg, this festival celebrates the very best Nova Scotian folk artists. Their pieces of work are so unique and creative you never know what you might see. The best part of the event is that the first hour is just a show and display of 1,500+ pieces of art work from over 40 of our best folk artists. However as you go around and see these gorgeous pieces of art you can grab a tag to claim the piece as yours to take home. After 1 hour of display you can then pay for and pick up your brand new prized piece of art work to take home.
There is often a rush to get into the show which starts at 12noon. Attendees will start lining up around 8am so that they can get first dibs on art from their favourite artists. If you are looking to buy from certain artists you might want to show up early as well. However if you want to just enjoy the show showing up shortly after it opens for the day you can still enjoy and see every piece.
At the NS Folk Art Festival there is also live music, door prizes and at 2pm a live auction for some great pieces donated by the participating artists as well. The 2024 Nova Scotia Folk Art Festival will take place around the first week of August. Visit their website for further information here.
Nicolas Denys Days
The Nicolas Denys Days festival is a summertime festival in St. Peter's, Cape Breton that offers visitors a local Cape Breton island experience. Nicolas Denys was one of the original European founders of St. Peter's and he built the St. Peter's Canal connecting the Bras d'Or Lake with the Atlantic Ocean. During the week long festival celebrating him there are various events from a sailing race to a village scavenger hunt, an auction for the local MacAskill Museum of photography, live music, bingo, a Teddy Bear Picnic and more.
Popular highlights of the festival include an open house at the Nicolas Denys museum where you can learn more about him as well as the history of the area. The museum holds a great collection of three centuries of history from the community. The festival ends with a big swim in the St. Peter's Canal (operated by Parks Canada). The 800 meter channel with a double lock system is typically only open to boats but on this day when the tides are just right over 250 people get the chance to swim in this unique shipping canal.
Previous to Nicolas Denys finding St. Peter's the area was used by the Mi'kmaq people for thousands of years as a portage area and more. Today at Canal Landing at the locks you can also arrange to to take Mi'kmaq Medicine walking tours through Battery Provincial Park and a Sweetgrass tour. They also offer kayaks, canoes, paddle boats, bicycles and fishing gear for rental all summer long.
The Nicolas Denys Days festival takes place every summer in St. Peter's, Cape Breton during the first week of August. Learn more information about the festival's schedules and events on their website here.
Festival de l'Escaouette in Cheticamp, Cape Breton
The Festival de l'Escaouette is one of several Acadian festivals that takes place in Nova Scotia each year. This festival in particular celebrates the Acadian community living in Cheticamp, Cape Breton and the surrounding area. Whether you are Acadian or not all are welcome to attend and celebrate this great community event.
Highlights of Festival de l'Escaouette in Cheticamp include a parade, an art exhibition, a street party, market, tons of live music events, and more. Several events take place in the middle of Cheticamp at Place du Pêcher (fisherman's place) where the community comes together to mingle and enjoy the music and community. Bring a camping chair if you can, grab a seat and listen to some great authentic Acadian music.
Another favourite event of mine during the festival is a mask making workshop at Centre de la Mi-Carême in nearby Grand-Étang, Cape Breton. The Centre de la Mi-Carême teaches people about the histories and traditions of the Aacadians as well as displaying some fantastic local Acadian art. There are also family friendly activities available including the mask making workshop which is offered during Festival de l'Escaouette and at other times in the summer months. Hopefully you also get to meet artist in residence Diane Bourgeois.
Festival de l'Escaouette typically takes place the first weekend in August over four days.
Note: A good amount of the music is in French but other things are billingual and english speaking.
Clam Harbour Sand Castle Competition
2023 celebrated the 44th year for the Clam Harbour Sand Castle Competition on the Eastern Shore of Nova Scotia. This one day competition happens rain or shine around the second weekend of August each year. The park opens at 9am and people show up even before 7am to wait in line to get in. The parking lot fills up quickly, however there is road side parking for miles leading to the beach. The event has an arranged bus service picking up and dropping people off at seven designated bus stops along the road to get people to and from the beach. Depending on the weather anywhere from 3,000 to 10,000 people have been known to show up for the event. Perhaps 150ish of those are competing in groups and the rest are spectators and enjoying the beach.
Anyone can compete in the Clam Harbour Sand Castle competition. Children and youth are free to compete and adults are $10 cash. There are 5 judging categories Adult / Youth / Kids Sandcastle, Adult Sand Sculpture, and Fan Choice Award. The specific rules for competition are laid out on their website here.
Clam Harbour Beach is a 1.5km long white sand beach with a gradual slant into the ocean. At low tide the beach is extremely wide and flat and perfect for sand castle making. Whether you want to compete with your own unique sand creation or just enjoy everyone else's hard work it's always a fun day at the beach. Enjoy the sun, take a dip in the ocean or give surfing a try.
During the Clam Harbour Sand Castle Competition there are also food trucks on site and lots of port-a-potties available.
Nocturne
Taking place all across downtown Halifax and some of downtown Dartmouth, Nocturne is a great art event that really makes the big city feel like a connected community. Each October for one night from 6pm to midnight there are 40+ art installations all around the city for people to enjoy. The art appears in various forms from unique fashion shows, to architectural installations, mural walking tours, art gallery shows, live music, interactive exhibits where the public helps make the art and so much more. Everyone is out enjoying the night walking all over the city taking in and enjoying unique and creative art experiences.
My favourite pieces for 2023 were the Halifax Landmark fashion show by Colin J. Muise and the guided walking tour of the Murals Quinpool road.
The event is self described as "…an independent, free, contemporary art festival in Kjipuktuk/Halifax presented by the Nocturne: Art at Night Society founded in 2008." Visit the Nocturne website to see a map of each piece of art and more information about the artists and their work. You can plan your route in advance, or just wander and see where that leads you. For those that can't decide on what they should see there are guided tours as well. People are also encouraged to use public transportation during the event if needed and there is even karaoke entertainment on the Halifax Dartmouth ferry. Aka ferry-o-ke.
For those that want to delve even deeper into the minds of some of the featured artists the day before the main event there are artist talks offered as well. For more information and a schedule of events check out their website here. Nocturne takes place each year on the Saturday after the October long weekend.
What are your favourite Nova Scotia Community festivals and events?
Nova Scotia community festivals and events happen year round in the province with there always being something taking place. Return to this post again for future updates as I try to explore them all.
---
Like this post? Interested in Nova Scotia community festivals and events? Save this post or pin it for later!