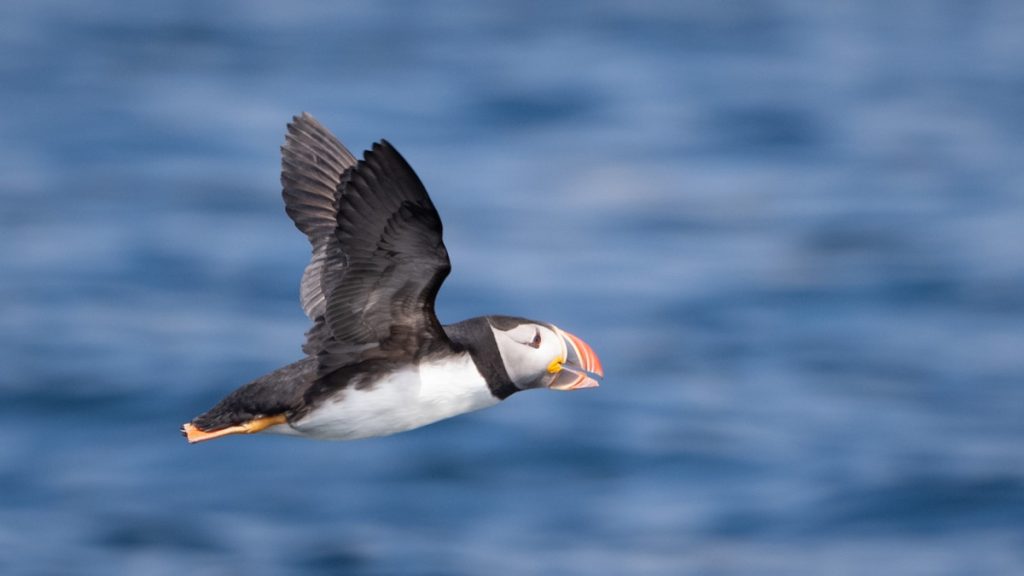 Without a doubt the Puffin is one of the cutest birds in the world. Found in the North Pacific and North Atlantic they are a small little bird that spends a lot of time at sea. In the North Atlantic they can be found in Iceland, Ireland, the Shetland Islands, Newfoundland and as far south as Maine and even New York. They can of course also be found in Nova Scotia. But where exactly can you see puffins in Nova Scotia?
Where Can You See Puffins in Nova Scotia?
In Nova Scotia there are three main islands where you can find puffins guaranteed every summer. The most popular spot to see puffins in Nova Scotia is on the Bird Islands in Cape Breton an official bird sanctuary. Not too far from shore the Bird Islands are two long and skinny islands next to each other just off of the Cape Dauphin area. One island is called Hertford and the other is known as Ciboux Island. The islands are uninhabited and have 20metre tall cliffs and ledges, with small amounts of vegetation and are the ideal roosting spots for puffins and other seabirds.
The other island home to many beautiful puffins in the summer months is one that many don't know about. This island is called Pearl Island and is located on the south shore of Nova Scotia. Pearl Island can be found just outside of St. Margaret's Bay and Mahone Bay about an 11km boat trip from Peggy's Cove. Pearl Island is home to an automated lighthouse and not much else except for rocky shores and vegetation making it an ideal spot for a puffin colony and other seabirds.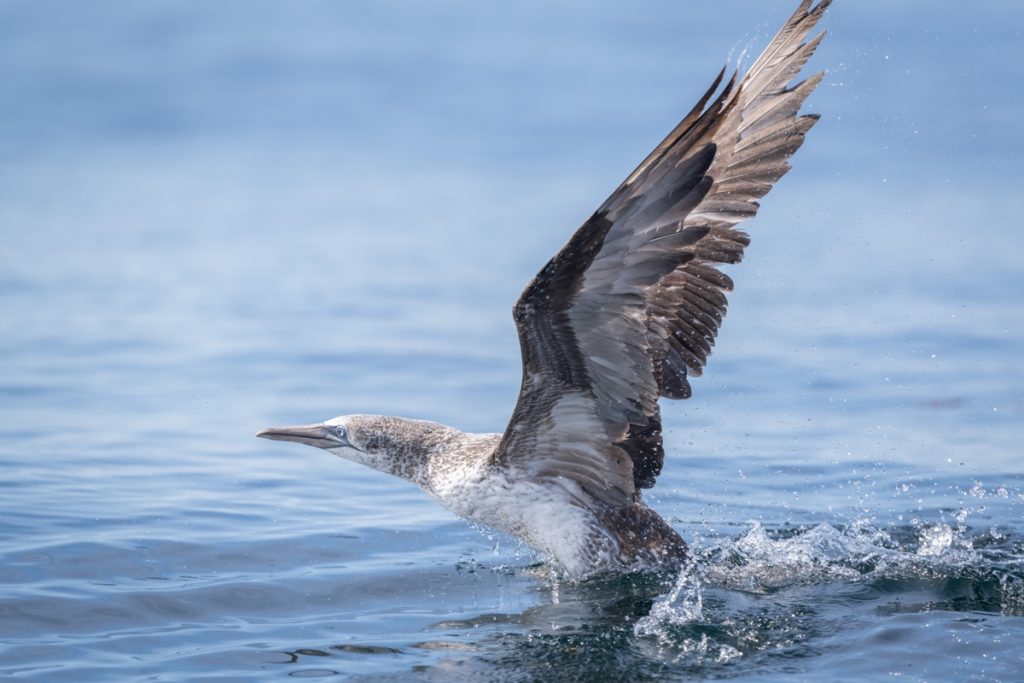 While visiting these islands there is also the chance to see grey seals, bald eagles, blue herons, razorbills, great cormorants, northern gannets, and more. Be sure to bring your binoculars and a camera with a long lens so you don't miss out!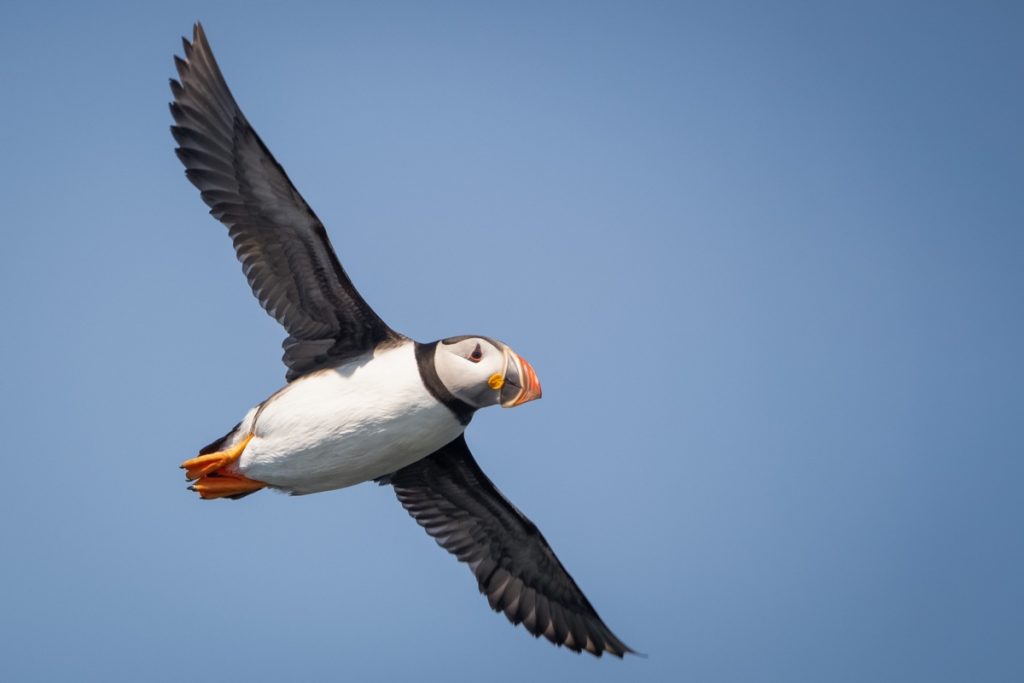 How Can you See Puffins in Nova Scotia?
Puffins in Nova Scotia live on islands off shore, not on the mainland, so the best way to see them is by taking a boat tour. On a boat tour of the islands you will also have a guide and can learn a lot more about the puffins and other birds, animals and information about the area.
There are currently three puffin tours in Nova Scotia. There are two tour operators that take guests to the Bird Islands in Cape Breton and one on the South Shore.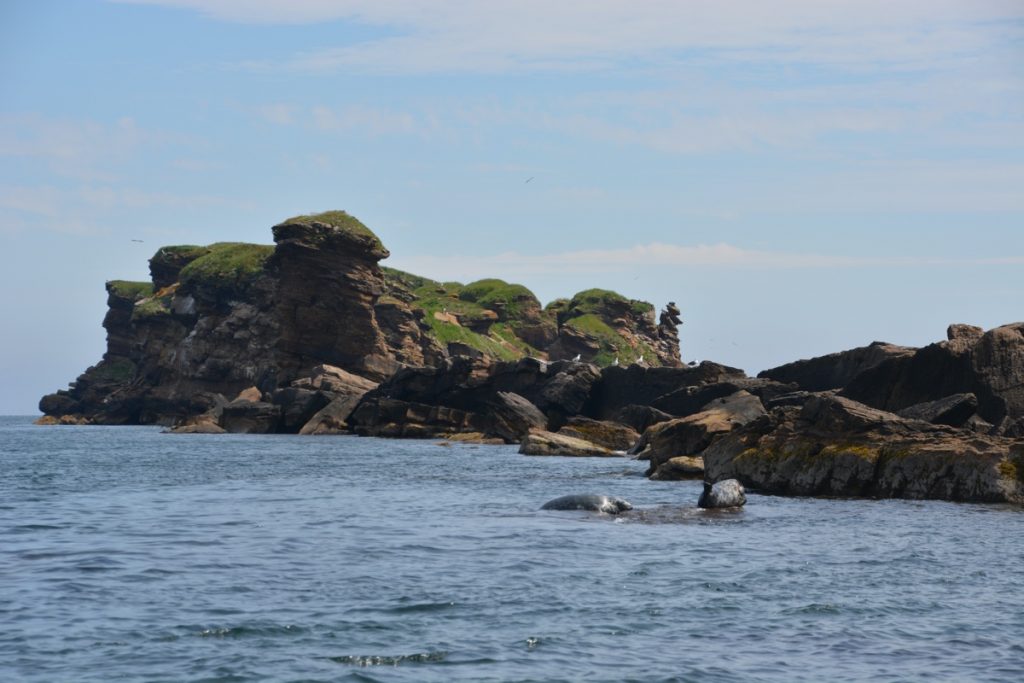 Bird Island Tours
Bird Island Tours are Cape Breton's longest operating nature tour since 1972. The tour to Bird Island departs three times a day and lasts 2hours and 45minutes. The tour leaves from Big Bras d'Or, Cape Breton. 1672 Old Rte 5, Big Bras d'Or, NS. To book your tour visit: www.birdisland.net . They also offer accommodation packages in the area. Adults are $52 each and $39 for kids.
Donelda's Bird Island Puffin Tours
Donelda's Bird Island Puffin Tours reopen mid-May 2023. The tours depart just 20minutes from Baddeck in Englishtown, Cape Breton. The tour lasts 2hrs and 30mins and departs 2-3 times a day with puffins guaranteed. Adults are $57 each and $32 for kids. If you pay cash it's a bit cheaper, kids under 6 ride free. To book your tour and learn more visit: puffinboattours.com .
Peggy's Cove Boat Tours
Peggy's Cove Boat Tours offers a "Puffin, Bird & Seal Tour" departing from Peggy's Cove almost daily in the summer months. The boat tour lasts 2.5hrs and will take you from Peggy's Cove to Pearl Island and back stopping by a seal colony on the way home. From July to August there is also a special tour option with a local naturalist, photographer and birder Jason Dain on board to give you a more detailed tour. Check their website for their changing schedule here: peggyscoveboattours.com. Adults are $75 and $50 for kids.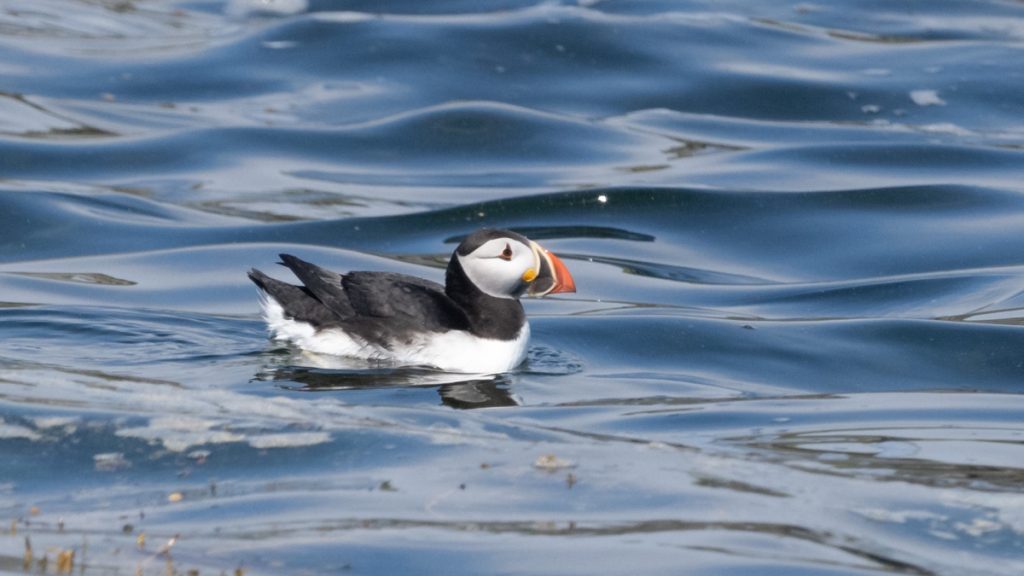 When Can You See Puffins In Nova Scotia?
The best time to see Puffins in Nova Scotia is from mid-May to mid-August. Puffins spend the majority of their lives at sea and only come to shore to hatch their eggs and watch their pufflings grow. An egg takes around six weeks to hatch and then the pufflings, baby puffins, take about 40 days to grow and get ready for life on the ocean. They then spend their first 4-5years of life at sea until they mature and are ready to find a mate. Puffins live to be about 20 years old and go back to the same partner and nest every year.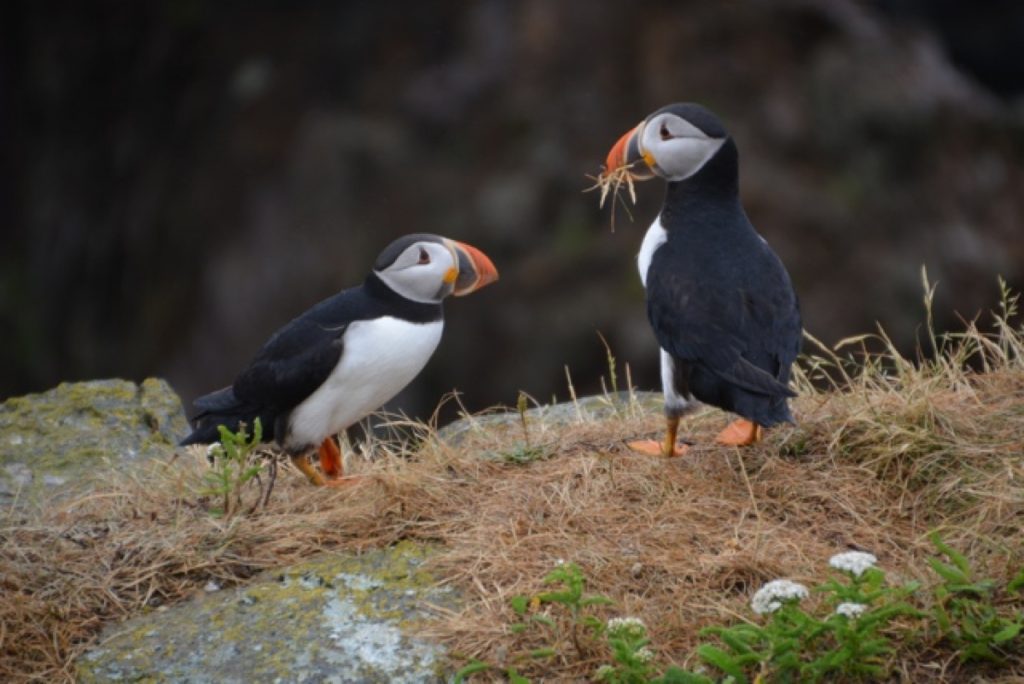 Where Can You See Puffins in Atlantic Canada?
Puffins can also be found in other parts of the maritimes. They are often spotted on Grand Mananan Island, all around Newfoundland and Machias seal Island, a disputed island between Canada and the US. For one of the best puffin experiences however you must visit the Elliston Puffin Viewing Site in Newfoundland. This is also where you can get up closest to them as you can see their colonies from land and they often fly over to the shore very close by. Be sure to stay back and give them space and don't try to feed or touch them.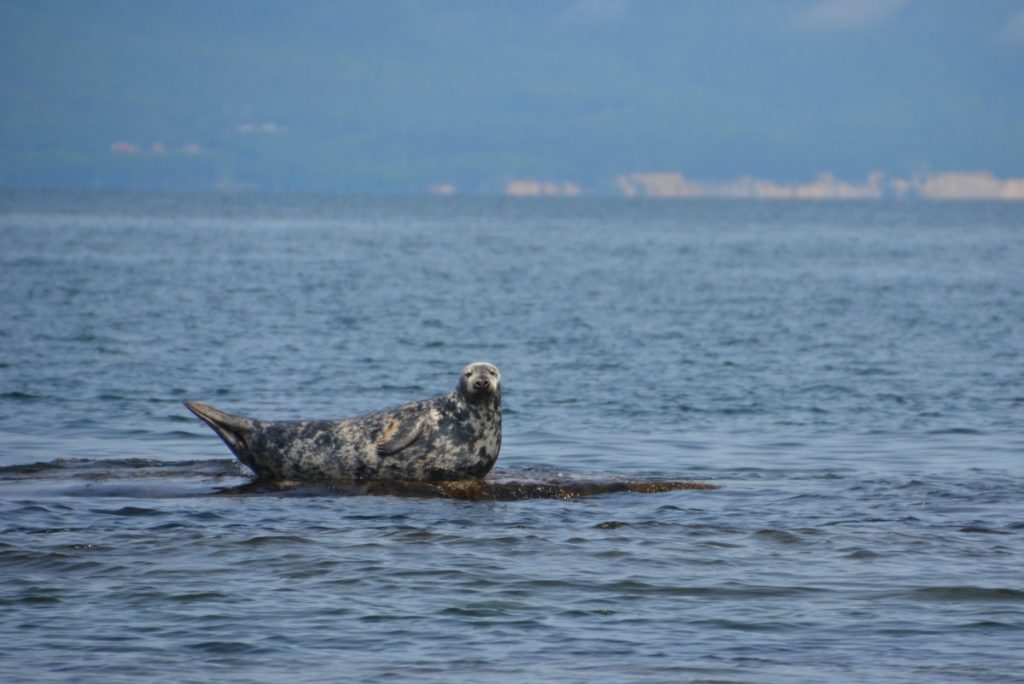 What to Pack for a Puffin Tour in Nova Scotia
Even though it might be hot out and the middle of the summer when you go on a puffin tour in Nova Scotia it can still be quite chilly on the water. When taking a tour to see the puffins make sure you pack with you layers to stay warm and maybe even consider a waterproof jacket to protect you from the waves and unpredictable weather. For your best viewing experience bring a pair of binoculars as well so you can see the birds up close. Also don't forget to bring your phone or camera and get a long lens if you can for the best pictures.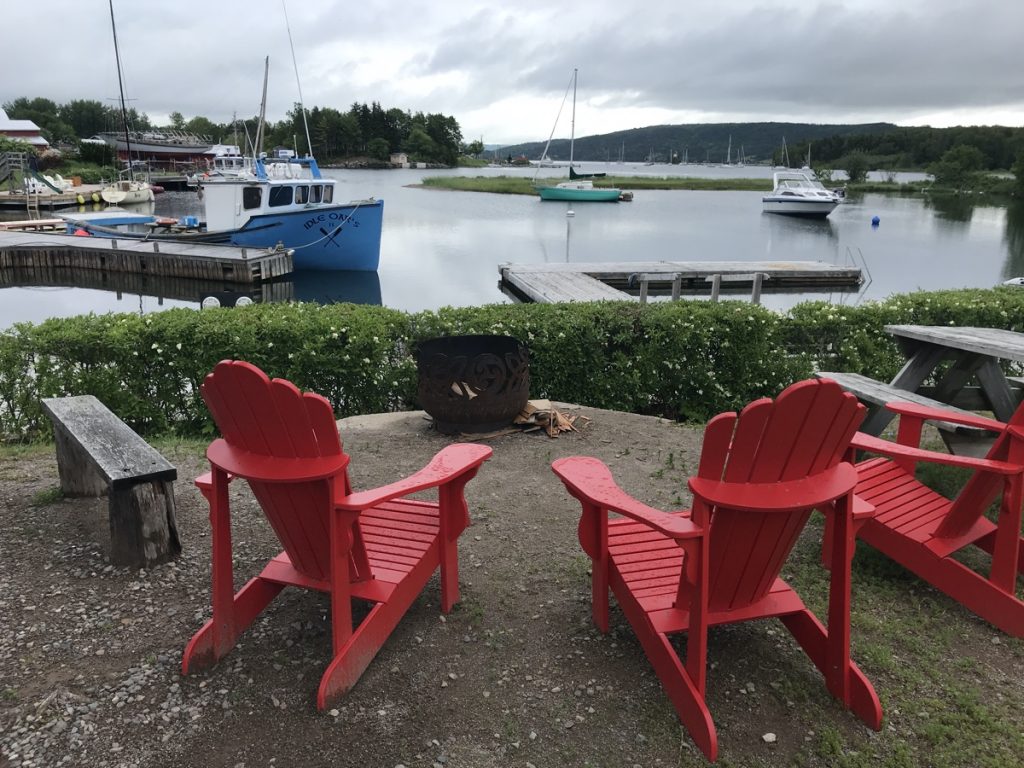 Where to Stay in Nova Scotia Before your Puffin Tour?
In Cape Breton there are many accommodation options available by the tour departure points in nearby Baddeck. One of the most popular places to stay in Baddeck is the Inverary Resort. The resort is centrally located in town near to the Baddeck Lobster Suppers and Alexander Graham Bell Museum. It is also a great place to end or begin a tour around the Cabot Trail.
On the South Shore of Nova Scotia the puffin tours depart from Peggy's Cove which has several motels and B&Bs nearby including the Oceanstone Resort. The Oceanstone Resort is located about 5minutes down the road from the tour departure point so it is an ideal spot to stay for early morning tour departures. On property you will also find the Rhubarb restaurant which serves one of the best lobster rolls in the province.
---
Hopefully this post will help you plan to find puffins in Nova Scotia! If you liked this post please pin it to save for later!